About This Author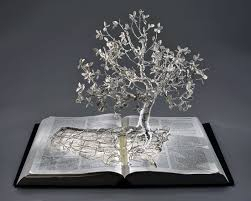 Hi there!
I'm a grandmother, a nursing educator, an avid knitter and an aspiring writer. I created this page for family and friends who expressed interest in reading my writing. It is mostly poetry with a few short stories sprinkled here and there .
The poem on this page is one my Mom favored. The collectible trinket is from a needlework picture of Longfellow's home she completed. Mom loved poetry and was an avid reader. She and my brother,
Rasputin
, inspire me still.
I have a published form modification called the Rondel Grand Modified; it is located here:
http://www.poetrymagnumopus.com/forums/topic/2842-invented-forms-found-only-at-w...
Drop me a note by clicking on the "Contact Me" link above and let me know you stopped to visit.
Happy reading and write on!
Moments of Memories
#
896038
added
November 12, 2016 at 12:15pm
Restrictions:
None
An early entry to "Journal"
entitled "Happy 65th Birthday "
was penned in remembrance of my birthday and our family Russian Christmas celebration. This excerpt is from that entry.



"For me, though, two events were more heartwarming than all others before. The first involved getting Brady's little computer running and seeing the look on his face when he saw the big screen and recognized the Scratch program. He ran upstairs to bring his Dad and Mom downstairs for a look at "my computer!". The little 5 gigabyte motherboard with a Linux Raspberry Pi operating system was valiantly chugging away as smooth as my first 33 megabyte Gateway computer. What a repeat thrill that was!

My second special moment was reading bedtime poems from their book "

A Light in the Attic

" with Natalia snuggled close. Both listened in rapt attention and we randomly selected poems to read. When Brady asked if he could read poems to me, and did so almost flawlessly, with delight, I knew the book choice was correct. It was gratifying and heartwarming to see both grandchildren connect to Shel Silverstein's rhythmic poems.

Natalia said it best - "

When we sing songs, we sing poems too

!" Poetry summed up from a five year old's perspective - simple but true.
"


A love of reading poetry was gifted to my grandchildren. A legacy from my Mom to me and my brother, then to her grandchildren now continues, passing from me to my grandchildren. It will be their torch to pass someday - a way to connect all generations past and future.

I re-read this entry today and thought of all who have gone before and all who are to come. Funny how the most important moments we share that are remembered are often the simple quiet moments. I am reminded of a line from one of the first hymns I learned to sing in choir: "Sing them over again to me, wonderful words of life." Indeed the words we share and the poetic music we make with songs and the rhythm of poems is easily remembered. I hope you sing a poem today.





© Copyright 2016 tucknits (UN: tucknits at Writing.Com). All rights reserved.
tucknits has granted InkSpot.Com, its affiliates and its syndicates non-exclusive rights to display this work.