Blog Calendar
About This Author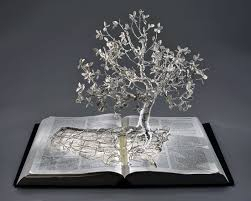 Hi there!
I'm a grandmother, a nursing educator, an avid knitter and an aspiring writer. I created this page for family and friends who expressed interest in reading my writing. It is mostly poetry with a few short stories sprinkled here and there .
The poem on this page is one my Mom favored. The collectible trinket is from a needlework picture of Longfellow's home she completed. Mom loved poetry and was an avid reader. She and my brother,
Rasputin
, inspire me still.
I have a published form modification called the Rondel Grand Modified; it is located here:
http://www.poetrymagnumopus.com/forums/topic/2842-invented-forms-found-only-at-w...
Drop me a note by clicking on the "Contact Me" link above and let me know you stopped to visit.
Happy reading and write on!
Poetic Tides Through Time
#906721 added March 31, 2017 at 9:19pm
Restrictions: None
When as a lad, at break of day
I watched the fishers sail away,
My thoughts, like flocking birds, would follow
Across he curving sky's blue hollow,
And on and on -
Into the very heart of dawn!

For long I searched the world! Ah me!
I searched the sky, I searched the sea.
With much of useless grief and rueing,
Those winged thoughts of mine pursuing -
So dear were they,
So lovely and so far away!

I seek them still and always will
Until my laggard heart is still,
And I am free to follow, follow,
Across the curving sky's blue hollow,
Those thoughts too fleet
For any save the soul's swift feet!

Isabel Ecclestone Mackay [1875-1928]

From: The Home Book of Verse by Burton Egbert Stevenson, 1917, pg.356


****************************************************
Day 12 - "When As A Lad"
is another poem that reminds me of my brother, Rasputin
, who now soars free and can fish to his heart's content. Ms. Mackay is a female Canadian writer who championed creative writing and journalism in Canada: https://www.poemhunter.com/isabel-ecclestone-mackay/biography/ . I like the imagery in this poem as she captures the essence of longing to go fishing - an outdoor activity my brother always loved.

I hope you enjoyed this romp through my poetry selections! (Days 3-12)






Poetry is when an emotion has found its thought and the thought has found words.~~Robert Frost

© Copyright 2017 tucknits (UN: tucknits at Writing.Com). All rights reserved.
tucknits has granted InkSpot.Com, its affiliates and its syndicates non-exclusive rights to display this work.