About This Author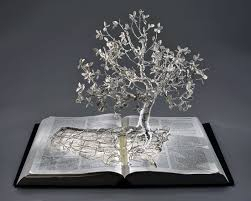 Hi there!
I'm a grandmother, a nursing educator, an avid knitter and an aspiring writer. I created this page for family and friends who expressed interest in reading my writing. It is mostly poetry with a few short stories sprinkled here and there .
The poem on this page is one my Mom favored. The collectible trinket is from a needlework picture of Longfellow's home she completed. Mom loved poetry and was an avid reader. She and my brother,
Rasputin
, inspire me still.
I have a published form modification called the Rondel Grand Modified; it is located here:
http://www.poetrymagnumopus.com/forums/topic/2842-invented-forms-found-only-at-w...
Drop me a note by clicking on the "Contact Me" link above and let me know you stopped to visit.
Happy reading and write on!
Poetic Tides Through Time
#
909921
added
April 27, 2017 at 11:18am
Restrictions:
None
Flung open the doors and smelled the sweet hay
Walked softly inside the barn today
Approached in his stall, my bay horse treasure
Nuzzled my pocket for a carrot! "Say!"

My horse is, by anyone else's measure,
Just a horse but to me he brings pleasure
A sweeter quarter horse was never found
He means the world to me, he's my treasure.

Perched on his wide back, riding him around
To music, his blithe spirit knows no bound
He moves rhythmically quick trotting free
In circles of eight, lead changes to sound.

Brushing his sable coat brings him such glee
He loves any treat, from you or from me
His countenance is gracious, sweet and kind,
He has black stockings he wears sportily.

Stubborn? A horse bit, he knows his own mind
Obstinate, stopping to eat sweet hay twined
He has soft big brown eyes, a gentle gaze
His aged eyes are bright and clear; he's not blind.

I see him trotting through the morning haze.
Over sweet high green grass, he stops to graze
A bay horse prancing with long black mane,
Slowing to a stop, he rolls in the maize.

____________________________________________
Entry: 4/27/2017
Prompt: An outdoor setting, anywhere in the open
For: Dew Drop Inn Workshop
Form: A Rubaiyat poem consists of four line stanzas
(quatrains) and is usually tetrameter or pentameter form.
Lines one, two, and four rhyme and
the third line can be used to interlock the next stanza
and by doing so with three or more stanzas, we have a Rubaiyat.
Syllabic Pattern: Iambic pentameter
Rhyme Pattern: aaba,etc.

Poetry is when an emotion has found its thought and the thought has found words.~~Robert Frost

1
Like
•
Comment
•
View 2 comments
© Copyright 2017 tucknits (UN: tucknits at Writing.Com). All rights reserved.
tucknits has granted InkSpot.Com, its affiliates and its syndicates non-exclusive rights to display this work.