About This Author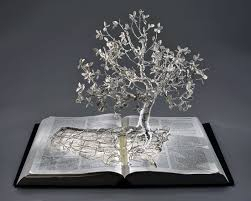 Hi there!
I'm a grandmother, a nursing educator, an avid knitter and an aspiring writer. I created this page for family and friends who expressed interest in reading my writing. It is mostly poetry with a few short stories sprinkled here and there .
The poem on this page is one my Mom favored. The collectible trinket is from a needlework picture of Longfellow's home she completed. Mom loved poetry and was an avid reader. She and my brother,
Rasputin
, inspire me still.
I have a published form modification called the Rondel Grand Modified; it is located here:
http://www.poetrymagnumopus.com/forums/topic/2842-invented-forms-found-only-at-w...
Drop me a note by clicking on the "Contact Me" link above and let me know you stopped to visit.
Happy reading and write on!
Poetic Tides Through Time
#
909925
added
April 30, 2017 at 12:13pm
Restrictions:
None
"His frantic pace my horse swift slows
to forage food, sweet green grass mined;
Babylon's umber ashen blot
haunts me, a shadow in my mind:
Rusty remnant remains."

Each day his patient steady trot
toward richer greener grass, his find, moves
us far from seared Babylon's plot;
Supplants images in my mind of
Rusty remnant remains.

Sensing hope, my horse steps spritely
on firm ground, his footsteps rumbling;
A building in the distance slightly
suggests we are far from the crumbling
Rusty remnant remains.

Onward, praying to uncover,
over the rolling hills we ride;
Flush fertile land to recover,
an arable place to abide
With no rusty remains.

Rhythmic ride, recalling poems,
morsels from memory's horizon
of life in my quaint childhood home,
weigh on my mind like a greisen
In lusty remnant plains.

Each valley and hill wandered o'er
brought green land, crops incredible;
Here, streams of water recover
struggling plants; though inedible,
Thriving fresh fruit remains.

On the horizon, structures emerge;
future resting spot for the night.
My horse gallops, we're on the verge,
breaking from bleakness, into light
Of verdant crop domains.

In distance far, I clearly see
one person walking, now there's two!
Perhaps more, no longer lone me;
for this rider, hope rises to
Beget life's human strains.

Tears of relief sprinkle the ground
as we discover dazed others;
Survivors huddle, new life found-
Are we apocalypse brothers
or rusty remnant remains?
____________________________________________
Entry: April 30, 2017
Prompt: A destination, an outcome
For: Dew Drop Inn Poetry Workshop
Form: Rondel Grand is a form created by Victoria Sutton, aka, Passionspromise.
It is stanzaic, and syllabic, with a minimum of 3 quintains, and no maximum.
The first four lines are 8 syllables, the fifth line is 6 syllables. This poem
follows a Modified Rondel Grand (see note on rhyme pattern).
Rhyme Pattern: ababR cdcdR..etc.
Note: This poem was modified to an abcbR, etc. rhyme pattern.
Poetry is when an emotion has found its thought and the thought has found words.~~Robert Frost

2
Like
•
Comment
•
View 2 comments
© Copyright 2017 tucknits (UN: tucknits at Writing.Com). All rights reserved.
tucknits has granted InkSpot.Com, its affiliates and its syndicates non-exclusive rights to display this work.