About This Author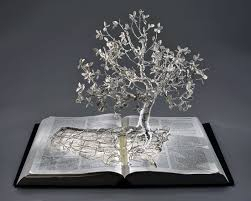 Hi there!
I'm a grandmother, a nursing educator, an avid knitter and an aspiring writer. I created this page for family and friends who expressed interest in reading my writing. It is mostly poetry with a few short stories sprinkled here and there .
The poem on this page is one my Mom favored. The collectible trinket is from a needlework picture of Longfellow's home she completed. Mom loved poetry and was an avid reader. She and my brother,
Rasputin
, inspire me still.
I have a published form modification called the Rondel Grand Modified; it is located here:
http://www.poetrymagnumopus.com/forums/topic/2842-invented-forms-found-only-at-w...
Drop me a note by clicking on the "Contact Me" link above and let me know you stopped to visit.
Happy reading and write on!
Poetic Tides Through Time
#
910112
added
April 29, 2017 at 6:14pm
Restrictions:
None
His features were solemn, terse and tense
His face was pale, in anticipation
He spoke deliberately, tried to make sense
Of the latest news event to befall
Our troubled nation now.

His face was pale in anticipation
Leaders' decisions had caused a ripple
Of words he conveyed to the nation
They were not uplifting, there is 'no joy'
In his news for viewers today.

He spoke deliberately, tried to make sense
The images flashed across his desk
Parsed his words, spoke of defense
His hands clenched his notes tight
He blinked back tears tonight.

The latest news event to befall
Becomes his last news report ever
For everyone he speaks to now
As he tries hard not to quiver,
Orange-red images fall.

Our troubled nation now
reflects a troubled world;
Our solar system's bow
is the end of planet Earth.
For our newsman's final story,
he has a front seat berth.

____________________________________________

Prompt: Persona assignment
For: "~ The Poet's Place Cafe~"

Form: Stanzaic cinquain
Syllabic Pattern: 6 to 10
Rhyme Pattern:abacc, etc;

Assignment
▼
Poetry is when an emotion has found its thought and the thought has found words.~~Robert Frost

1
Like
•
Comment
•
View 1 comment
© Copyright 2017 tucknits (UN: tucknits at Writing.Com). All rights reserved.
tucknits has granted InkSpot.Com, its affiliates and its syndicates non-exclusive rights to display this work.