About This Author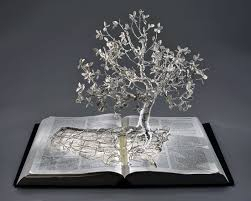 Hi there!
I'm a grandmother, a nursing educator, an avid knitter and an aspiring writer. I created this page for family and friends who expressed interest in reading my writing. It is mostly poetry with a few short stories sprinkled here and there .
The poem on this page is one my Mom favored. The collectible trinket is from a needlework picture of Longfellow's home she completed. Mom loved poetry and was an avid reader. She and my brother,
Rasputin
, inspire me still.
I have a published form modification called the Rondel Grand Modified; it is located here:
http://www.poetrymagnumopus.com/forums/topic/2842-invented-forms-found-only-at-w...
Drop me a note by clicking on the "Contact Me" link above and let me know you stopped to visit.
Happy reading and write on!
The story of we...
#
875798
added
March 5, 2016 at 10:42am
Restrictions:
None
Big and white, falling through space,
Fluttering from the sky above.
Snowflakes mist against my face
Angel lace from heaven with love.

The stillness of each sinking flake
Softly silent like a dove,
Greeting snow that softly falls,
Tree branches reach, arcing above.

Protected by encircling trees
Amidst open fields that roll and spill.
Whose vastness beckons, wild and free,
As memory of you nudges spirit and will.

Whiteness swirls in broad-brush strokes,
Sharp and cold and quiet.
Nature's feathered icing surrounds me
In this haunt so wild.

Entrancing falling angel dust
Flings imagination free.
Invitingly I quickly sculpt
A snow angel for you and me.

Peacefully floating 'round me drifts
Quietly falling lacey snow.
O'er trees and fields and well-worn paths,
White silently blankets my restive soul.



© Copyright 2016 tucknits (UN: tucknits at Writing.Com). All rights reserved.
tucknits has granted InkSpot.Com, its affiliates and its syndicates non-exclusive rights to display this work.