About This Author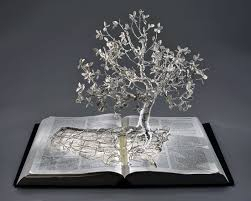 Hi there!
I'm a grandmother, a nursing educator, an avid knitter and an aspiring writer. I created this page for family and friends who expressed interest in reading my writing. It is mostly poetry with a few short stories sprinkled here and there .
The poem on this page is one my Mom favored. The collectible trinket is from a needlework picture of Longfellow's home she completed. Mom loved poetry and was an avid reader. She and my brother,
Rasputin
, inspire me still.
I have a published form modification called the Rondel Grand Modified; it is located here:
http://www.poetrymagnumopus.com/forums/topic/2842-invented-forms-found-only-at-w...
Drop me a note by clicking on the "Contact Me" link above and let me know you stopped to visit.
Happy reading and write on!
The story of we...
#875808 added March 5, 2016 at 4:23pm
Restrictions: None
1/5/2011


RE: "Fishing or stoking smoldering embers?" You like that fishing analogy, don't you?

Here's the story on that, T -- if I fish I intend to catch. The fish that are impossible to catch are those in deep, cold, safe, featureless water. All fish have to decide where they are going to swim -- in weedy, warm, structure-laden, wind-tossed, lily-padded, nourishing, vulnerable waters -- or that other stuff.]

[That's my poetic narrative for the day.]




1/17/2011
RE: Your poetic narrative



I swim in weedy vulnerable waters, not the deep or cold
Tossed by currents to and fro; must be a sight to behold!
Wending through softly bowing weeds trying to avoid
Your baited hook yet growing ever hungrier
With each peek and poke into my nook.

Thus if you decide to fish and catch - (you will)
In what waters will we swim to stay alive until
You decide to keep or release your limit?
And of the fish you choose to keep, I wonder
If one might have my heart in it?

Going out on a limb here.....food for thought or file #13?
T
© Copyright 2016 tucknits (UN: tucknits at Writing.Com). All rights reserved.
tucknits has granted InkSpot.Com, its affiliates and its syndicates non-exclusive rights to display this work.