About This Author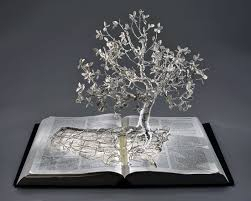 Hi there!
I'm a grandmother, a nursing educator, an avid knitter and an aspiring writer. I created this page for family and friends who expressed interest in reading my writing. It is mostly poetry with a few short stories sprinkled here and there .
The poem on this page is one my Mom favored. The collectible trinket is from a needlework picture of Longfellow's home she completed. Mom loved poetry and was an avid reader. She and my brother,
Rasputin
, inspire me still.
I have a published form modification called the Rondel Grand Modified; it is located here:
http://www.poetrymagnumopus.com/forums/topic/2842-invented-forms-found-only-at-w...
Drop me a note by clicking on the "Contact Me" link above and let me know you stopped to visit.
Happy reading and write on!
Moments of Memories
#
896053
added
November 14, 2016 at 7:22pm
Restrictions:
None
Since my grandson could grasp a ball, he has been throwing one and has been fascinated, in particular, with football and soccer. I know about football; soccer- not so much. I have thrown passes for him since he was two, played touch football with him in his yard and showed him how to tuck the football, to guard it close to him when running. I've dodged and evaded and showed him how to use his feet to outsmart and hopefully outrun his Grams. Of course, as he has grown, his Dad has expanded on these skills and, truth be told, is a more accurate passer than me.

One of the thrills of writing is to be able to take something from your own life and weave it into a piece that encapsulates a memory. As I sit here watching the Philadelphia Eagles and the Dallas Cowboys in overtime, hoping against hope that the Eagles win, I am also reviewing emails from "The Poet's Place"
. Thus a short acrostic poem about a grandson and football was born.

Something I would love to have captured was his two-year old self saying "touchdown", more like "touch - DOOOWN", emphasis on the second syllable and sounding for all the world like he was Kentucky born and raised. I wish I could have captured that - cuter than cute. Of course, I'm unapologetically biased. What I did manage to capture was him tackling his cousin, in a little video I called "Happy Feet", as that's exactly what he looks like as, at two, he was trying to dodge and block and make it to the piano leg, which he had decided was the goal post.

In case you're wondering, he out-danced cousin, tackled him, stole the ball and made the "touch-DOOOWN"..

And tonight? Hmm-not so great for the Eagles; Dallas won with a "touch-DOOWN" in overtime.
Go Long! (E)
Acrostic poem
#

2101324

by tucknits
© Copyright 2016 tucknits (UN: tucknits at Writing.Com). All rights reserved.
tucknits has granted InkSpot.Com, its affiliates and its syndicates non-exclusive rights to display this work.