About This Author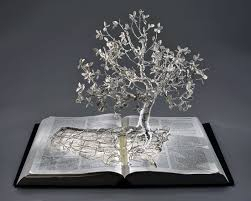 Hi there!
I'm a grandmother, a nursing educator, an avid knitter and an aspiring writer. I created this page for family and friends who expressed interest in reading my writing. It is mostly poetry with a few short stories sprinkled here and there .
The poem on this page is one my Mom favored. The collectible trinket is from a needlework picture of Longfellow's home she completed. Mom loved poetry and was an avid reader. She and my brother,
Rasputin
, inspire me still.
I have a published form modification called the Rondel Grand Modified; it is located here:
http://www.poetrymagnumopus.com/forums/topic/2842-invented-forms-found-only-at-w...
Drop me a note by clicking on the "Contact Me" link above and let me know you stopped to visit.
Happy reading and write on!
Helen's Corner - Book I
#
896765
added
November 6, 2016 at 11:14pm
Restrictions:
None
Alex had a little girl
Her only name was Helen
He always kept her in a whirl
Their love was no fair tellin'
But Alex had to go away
And leave this lovely lass
So as she brooded everyday
Her Junior Year she did not pass.

~~~~~~~~

"Should auld acquaintance be forgot
And never brought to mind"
A teacher like Señorita Rogers
I think I'll never find
"O beautiful for spacious skies"
And her eyes of amber blue
Oh to look at her twinkling eyes
And her smiling face so true
"My country 'tis of thee"
To Miss Rogers I send my love
She is a guiding angel to me
Sent down by a small white dove.

~~~~~~~~~

There's a little bit of bad in the
best of us and a little bit of good
in the worst of us.

~~~~~~~~~

Remember well and bear in mind
A boy like Alex is hard to find
But if you find him to be untrue
[Wrestle] him till he's black and blue.

Helen is a proper noun
Look her up and look her down
5 feet 4 of beauty true
Just the girl for a boy like who?

~~~~~~~~

Love is bold
Love is old
Love will never die
Get it fast
Make it last
Make it a marriage tie.

Laugh awhile, smile awhile,
While you walk a toilsome mile
Never give up, for you can do it
Keep up your courage, make a home-run hit.

~~~~~~~~

Watch a fellow, as he succeeds,
He is the one who never needs
Help or aid from me or you
He is the one who is never blue

~~~~~~~

Never on a friend depend
He'll always leave you in the end.

~~~~~~~

Love, Honor, Obey

To love is to show one's faith
To honor is to select your mate
To obey is to live a happy life
Three words of wisdom to husband
and wife.

Condrums
▼
© Copyright 2016 tucknits (UN: tucknits at Writing.Com). All rights reserved.
tucknits has granted InkSpot.Com, its affiliates and its syndicates non-exclusive rights to display this work.