About This Author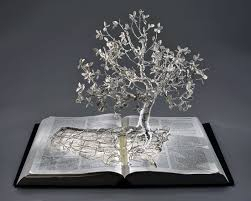 Hi there!
I'm a grandmother, a nursing educator, an avid knitter and an aspiring writer. I created this page for family and friends who expressed interest in reading my writing. It is mostly poetry with a few short stories sprinkled here and there .
The poem on this page is one my Mom favored. The collectible trinket is from a needlework picture of Longfellow's home she completed. Mom loved poetry and was an avid reader. She and my brother,
Rasputin
, inspire me still.
I have a published form modification called the Rondel Grand Modified; it is located here:
http://www.poetrymagnumopus.com/forums/topic/2842-invented-forms-found-only-at-w...
Drop me a note by clicking on the "Contact Me" link above and let me know you stopped to visit.
Happy reading and write on!
Helen's Corner - Book I
#
896846
added
November 7, 2016 at 9:04pm
Restrictions:
None
T'is dark dark outside and the snow falls swift,
While the vehicles ramble by
And I alone and sad here sit,
And watch the world go by.

I see the crowd go to and fro,
I hear the children shout,
While I alone sit here as though,
I wish I were without.

But yet to me this scene so near,
Bring's happiness and joy,
I sit and think of friends so dear,
That no one can destroy.

Dedicated To Pike Street
And All Her Residents.

Circa 1941-1942
© Copyright 2016 tucknits (UN: tucknits at Writing.Com). All rights reserved.
tucknits has granted InkSpot.Com, its affiliates and its syndicates non-exclusive rights to display this work.