Blog Calendar
About This Author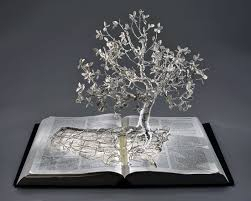 Hi there!
I'm a grandmother, a nursing educator, an avid knitter and an aspiring writer. I created this page for family and friends who expressed interest in reading my writing. It is mostly poetry with a few short stories sprinkled here and there .
The poem on this page is one my Mom favored. The collectible trinket is from a needlework picture of Longfellow's home she completed. Mom loved poetry and was an avid reader. She and my brother,
Rasputin
, inspire me still.
I have a published form modification called the Rondel Grand Modified; it is located here:
http://www.poetrymagnumopus.com/forums/topic/2842-invented-forms-found-only-at-w...
Drop me a note by clicking on the "Contact Me" link above and let me know you stopped to visit.
Happy reading and write on!
Poetic Tides Through Time
#905696 added March 31, 2017 at 9:44pm
Restrictions: None
"There's no thrill in easy sailing when the skies are clear and blue,
There's no joy in merely doing things which anyone can do.
But there is some satisfaction that is mighty sweet to take
When you reach a destination that you thought you'd never make."

This was a poem I heard when I was in 6th grade. My Mom recited it to me and gave me a written copy of this verse. My whole life, this poem was often referenced during difficult times and times of achievement. It spoke to both my brother and me, suggesting we could reach whatever goals we set for ourselves. This verse also reminded us that taking the easy way did not always lead to a satisfying outcome. She also shared this with her grandchildren.

When I was transcribing my mother's poems, I decided to research this verse. It stood out as different from her style of writing. Here is the entire poem by Edgar A. Guest, circa 1920. He was born in Birmingham, England in 1881 and migrated in 1891 with his family to Detroit, Michigan. He was a prolific writer, composing over 11,000 poems in his lifetime. You can read more about him and find additional poetry excerpts from his books here: https://en.wikipedia.org/wiki/Edgar_Guest.




"

Pluck

"
************************************
Hi all!

My Mom used poetry to teach us about life whenever she could. This first poem is one of the earliest I recall and this post is in tribute to her. Today was her birthday. For Mom...




"

A Plucky Poem

"
Poetry is when an emotion has found its thought and the thought has found words.~~Robert Frost
6
Like
•
Comment
•
View 3 comments
© Copyright 2017 tucknits (UN: tucknits at Writing.Com). All rights reserved.
tucknits has granted InkSpot.Com, its affiliates and its syndicates non-exclusive rights to display this work.