Blog Calendar
About This Author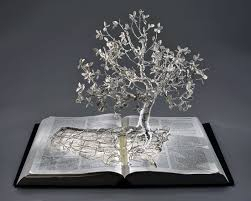 Hi there!
I'm a grandmother, a nursing educator, an avid knitter and an aspiring writer. I created this page for family and friends who expressed interest in reading my writing. It is mostly poetry with a few short stories sprinkled here and there .
The poem on this page is one my Mom favored. The collectible trinket is from a needlework picture of Longfellow's home she completed. Mom loved poetry and was an avid reader. She and my brother,
Rasputin
, inspire me still.
I have a published form modification called the Rondel Grand Modified; it is located here:
http://www.poetrymagnumopus.com/forums/topic/2842-invented-forms-found-only-at-w...
Drop me a note by clicking on the "Contact Me" link above and let me know you stopped to visit.
Happy reading and write on!
Poetic Tides Through Time
#906696 added March 31, 2017 at 9:40pm
Restrictions: None
Between the dark and the daylight,
When the night is beginning to lower,
Comes a pause in the day's occupations,
That is known as the Children's Hour.

I hear in the chamber above me
The patter of little feet
The sound of adore being opened
And voices soft and sweet.

From my study I see in the lamplight,
Descending the broad hall stair,
Grave Alice, and laughing Allegra,
And Edith with golden hair.

A whisper and then a silence:
Yet I know by their merry eyes
They are plotting and planning together
To take me by surprise.

A sudden rush from he stairway
A sudden raid from the hall!
By three doors left unguarded
They enter my castle wall!

They climb up into my turret
O'er the arms and back of my chair;
If I try to escape, they surround me;
They seem to be everywhere.

They almost devour me with kisses,
Their arms about me entwine,
Till I think of the Bishop of Bingen
In his Mouse-Tower on the Rhine.

Do you think, O blue-eyed banditti,
Because you have scaled the wall,
Such an old mustache as I am
Is not a match for you all!

I have you fast in my fortress,
And will not let you depart,
But put you down in the dungeon
In the round-tower of my heart.

And there will I keep you forever,
Yes, forever and a day,
Till the walls shall crumble to ruin,
And moldering dust away.

Henry Wadsworth Longfellow (1807-1882)

From: The Home Book of Verse by Burton Egbert Stevenson, 1917




*********************************************



Day 3 - "The Children's Hour"
is a favorite by Henry Wadsworth Longfellow. I memorized this poem for recitation in school and still recall most of it. Longfellow was an American poet born in Maine who died in Massachusetts. He was a prolific writer who contributed memorable poems to our culture. This site lets you browse through his collection: https://www.poemhunter.com/henry-wadsworth-longfellow/. This poem, for me, takes on new meaning and comes alive again, each time I read through it. It always, always takes me back to my childhood and my Mom. I love the happy suspense and surprise that Longfellow paints in this poem.
© Copyright 2017 tucknits (UN: tucknits at Writing.Com). All rights reserved.
tucknits has granted InkSpot.Com, its affiliates and its syndicates non-exclusive rights to display this work.