About This Author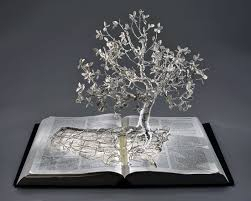 Hi there!
I'm a grandmother, a nursing educator, an avid knitter and an aspiring writer. I created this page for family and friends who expressed interest in reading my writing. It is mostly poetry with a few short stories sprinkled here and there .
The poem on this page is one my Mom favored. The collectible trinket is from a needlework picture of Longfellow's home she completed. Mom loved poetry and was an avid reader. She and my brother,
Rasputin
, inspire me still.
I have a published form modification called the Rondel Grand Modified; it is located here:
http://www.poetrymagnumopus.com/forums/topic/2842-invented-forms-found-only-at-w...
Drop me a note by clicking on the "Contact Me" link above and let me know you stopped to visit.
Happy reading and write on!
Poetic Tides Through Time
#
906699
added
March 31, 2017 at 9:36pm
Restrictions:
None
I have a little shadow that goes in and out with me,
And what can be the use of him is more than I can see.
He is very, very like me from the heels up to the head;
And I see him jump before me when I jump into my bed,

The funniest thing about him is he likes to grow--
Not at all like proper children, which is always kind of slow;
For he sometimes shoots up taller like and India-rubber ball,
And he sometimes gets so little that there's one of him at all.

He hasn't got a notion of how children ought to play,
And can only make a fool of me in every sort of way.
He stays so close beside me, he's a coward you can see;
I'd think shame to to nurse as that shadow sticks to me!

One morning, very early, before the sun was up,
I rose and found the shining dew on every buttercup;
But my lazy little shadow, like an arrant sleepy-head,
Had stayed at home behind me and was fast asleep in bed.

Robert Louis Stevenson [1850-1894]

From: The Home Book of Verse by Burton Egbert Stevenson, 1917, pg. 158




***************************



Day 5 - "My Shadow"
is another favorite by another wonderful writer of children's literature, Robert Louis Stevenson (1850-1894), a Scotsman who migrated to America. He wrote classic stories as well as poetry for children: https://www.poetryfoundation.org/poems-and-poets/poets/detail/robert-louis-steve... While I do also like his poem "The Land of Counterpane", this poem appeals to me more. And yes, it is another that my Mom could easily recite.
© Copyright 2017 tucknits (UN: tucknits at Writing.Com). All rights reserved.
tucknits has granted InkSpot.Com, its affiliates and its syndicates non-exclusive rights to display this work.