About This Author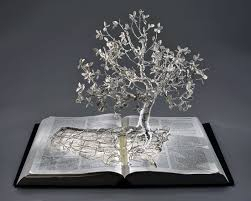 Hi there!
I'm a grandmother, a nursing educator, an avid knitter and an aspiring writer. I created this page for family and friends who expressed interest in reading my writing. It is mostly poetry with a few short stories sprinkled here and there .
The poem on this page is one my Mom favored. The collectible trinket is from a needlework picture of Longfellow's home she completed. Mom loved poetry and was an avid reader. She and my brother,
Rasputin
, inspire me still.
I have a published form modification called the Rondel Grand Modified; it is located here:
http://www.poetrymagnumopus.com/forums/topic/2842-invented-forms-found-only-at-w...
Drop me a note by clicking on the "Contact Me" link above and let me know you stopped to visit.
Happy reading and write on!
Poetic Tides Through Time
#
906700
added
March 31, 2017 at 9:34pm
Restrictions:
None
Up into the cherry tree
Who should climb but little me?
I held the trunk with both my hands
And looked abroad in foreign lands.

I saw the next door garden lie,
Adorned with flowers before my eye,
And many pleasant places more
That I had never seen before.

I saw the dimpling river pass
And be the shy's blue looking-glass;
The dusty roads go up and down
With people tramping in to town.

If I could find a higher tree,
Farther and farther I should see,
To where the grown-up river slips
Into the sea among the ships;

To where the roads on either hand
Lead onward into fairy land,
Where all the children dine at five,
And all the playthings come alive.

Robert Louis Stevenson [1850-1894]

From: The Home Book of Verse by Burton Egbert Stevenson, 1917, pg. 161



******************************



Day 6 - "Foreign Lands"
reminds me of a favorite activity of mine. I loved to climb the cherry trees at my grandfather's home and often would get lost for hours in the trees, tucked into the crook of a branch reading a book. Robert Louis Stevenson captures how I felt about the magical world that sheltered me as a child.


© Copyright 2017 tucknits (UN: tucknits at Writing.Com). All rights reserved.
tucknits has granted InkSpot.Com, its affiliates and its syndicates non-exclusive rights to display this work.