Blog Calendar
About This Author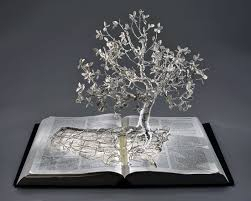 Hi there!
I'm a grandmother, a nursing educator, an avid knitter and an aspiring writer. I created this page for family and friends who expressed interest in reading my writing. It is mostly poetry with a few short stories sprinkled here and there .
The poem on this page is one my Mom favored. The collectible trinket is from a needlework picture of Longfellow's home she completed. Mom loved poetry and was an avid reader. She and my brother,
Rasputin
, inspire me still.
I have a published form modification called the Rondel Grand Modified; it is located here:
http://www.poetrymagnumopus.com/forums/topic/2842-invented-forms-found-only-at-w...
Drop me a note by clicking on the "Contact Me" link above and let me know you stopped to visit.
Happy reading and write on!
Poetic Tides Through Time
#906701 added March 31, 2017 at 9:32pm
Restrictions: None
Who has seen the wind?
Neither I nor you:
But when the leaves hang trembling,
The wind is passing through.

Who has seen the wind?
Neither you nor I -
But when the trees bow their heads,
The wind is passing by.'

Christina Georgina Rossetti [1830-1894]

From: The Home Book of Verse by Burton Egbert Stevenson, 1917, pg. 130




*********************************************



Day 7 - "Who Has Seen The Wind?"
is why I remember the poet Christina Georgina Rossetti. As soon as I saw this poem, smack dab in the middle of the "Poems of Youth and Age" section of the book, from which I've pulled most of my memories, I recalled how I knew this poet! Love the picture she paints with the line "..the leaves hang trembling". Mostly we think of wind blowing leaves off trees but there are always those few that seem to hang on tenuously and she captured that in this little poem. This is another of her poems that caught my attention: https://www.poetryfoundation.org/poems-and-poets/poems/detail/45000.

© Copyright 2017 tucknits (UN: tucknits at Writing.Com). All rights reserved.
tucknits has granted InkSpot.Com, its affiliates and its syndicates non-exclusive rights to display this work.