About This Author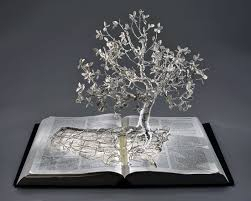 Hi there!
I'm a grandmother, a nursing educator, an avid knitter and an aspiring writer. I created this page for family and friends who expressed interest in reading my writing. It is mostly poetry with a few short stories sprinkled here and there .
The poem on this page is one my Mom favored. The collectible trinket is from a needlework picture of Longfellow's home she completed. Mom loved poetry and was an avid reader. She and my brother,
Rasputin
, inspire me still.
I have a published form modification called the Rondel Grand Modified; it is located here:
http://www.poetrymagnumopus.com/forums/topic/2842-invented-forms-found-only-at-w...
Drop me a note by clicking on the "Contact Me" link above and let me know you stopped to visit.
Happy reading and write on!
Poetic Tides Through Time
#
906713
added
March 31, 2017 at 9:07pm
Restrictions:
None
She walks in beauty, like the night
Of cloudless climes and starry skies;
And all that's best of dark and bright
Meet in her aspect and her eyes:
Thus mellowed to that tender light
Which heaven to gaudy day denies.

One shade the more, on ray the less,
Had half impaired the nameless grace
Which waves in every raven tress
Or softly lightens o'er her face;
Where thoughts serenely sweet express
How pure, how dear their dwelling-place.

And on that check, and o'er that brow
So soft, so calm, yet eloquent,
The smiles that win, the tints that glow,
But tell of days in goodness spent,
A mind at peace with all below,
A heart whose love is innocent!

George Gordon Byron [1788-1824]

From: The Home Book of Verse by Burton Egbert Stevenson, 1917, pg. 383
********************************************
Day 15 - "She Walks In Beauty"
was composed by Lord Byron, one of the Romantic poets. George Byron was born in London with a clubbed right foot but was raised in Aberdeen. He was influenced by a Presbyterian nanny and he had a tumultuous childhood. He was infatuated with his cousin and his half-sister and there are questions regarding his sexual orientation. Though he had a complex personality, he was often considered the leader of the Romantic poetry movement. This poem was composed following a meeting he had with a female cousin. More about him can be found here: https://www.poetryfoundation.org/poems-and-poets/poets/detail/lord-byron.


Poetry is when an emotion has found its thought and the thought has found words.~~Robert Frost
2
Like
•
Comment
•
View 1 comment
© Copyright 2017 tucknits (UN: tucknits at Writing.Com). All rights reserved.
tucknits has granted InkSpot.Com, its affiliates and its syndicates non-exclusive rights to display this work.