Blog Calendar
About This Author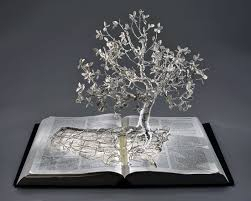 Hi there!
I'm a grandmother, a nursing educator, an avid knitter and an aspiring writer. I created this page for family and friends who expressed interest in reading my writing. It is mostly poetry with a few short stories sprinkled here and there .
The poem on this page is one my Mom favored. The collectible trinket is from a needlework picture of Longfellow's home she completed. Mom loved poetry and was an avid reader. She and my brother,
Rasputin
, inspire me still.
I have a published form modification called the Rondel Grand Modified; it is located here:
http://www.poetrymagnumopus.com/forums/topic/2842-invented-forms-found-only-at-w...
Drop me a note by clicking on the "Contact Me" link above and let me know you stopped to visit.
Happy reading and write on!
Poetic Tides Through Time
#906715 added March 31, 2017 at 9:06pm
Restrictions: None
Under a toadstool crept a wee Elf,
Out of the rain, to shelter himself.

Under the toad stool sound asleep,
Sat a bog Dormouse all in a heap.

Trembled the wee Elf, frightened, and yet
Fearing to fly away lest he get wet.

To the next shelter - maybe a mile!
Sudden the wee Elf smiled a wee smile,

Tugged till the toad stool toppled in two.
Holding it over him, gayly he flew.

Soon he was safe home, dry as could be.
Soon woke the Dormouse - "Good gracious me!"

"Where is my toadstool?" loud he lamented.
-And that's how umbrellas first were invented.

Oliver Herford [1863-1935]

From: The Home Book of Verse by Burton Egbert Stevenson, 1917, pg.234
********************************************
Day 16- "The Elf And The Dormouse"
is a fun little poem by an American writer, born in England, who wrote and illustrated for numerous magazines some playful children's poems. I thought it was time to have a little bit of a fairyland type of poem.

For more about Oliver Herford and his poems, here are two references: http://www.americanartarchives.com/herford.htm and https://www.poemhunter.com/oliver-herford/. Of interest, Oliver Herford did an illustration for a children's poem, "Jack Frost" by Gabriel Seloun [1861-1930] for Ladies Home Journal in 1926. Gabriel Seloun was a contemporary of Oliver's. Jack Frost illustration: http://carrollgardenclub.org/seasonal-art-lhj-1926/jack-frost-lhj-1926-oliver-he...
Jack Frost
Poetry is when an emotion has found its thought and the thought has found words.~~Robert Frost
2
Like
•
Comment
•
View 1 comment
© Copyright 2017 tucknits (UN: tucknits at Writing.Com). All rights reserved.
tucknits has granted InkSpot.Com, its affiliates and its syndicates non-exclusive rights to display this work.