Blog Calendar
About This Author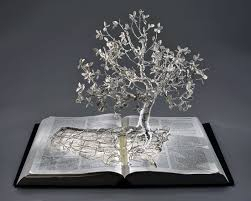 Hi there!
I'm a grandmother, a nursing educator, an avid knitter and an aspiring writer. I created this page for family and friends who expressed interest in reading my writing. It is mostly poetry with a few short stories sprinkled here and there .
The poem on this page is one my Mom favored. The collectible trinket is from a needlework picture of Longfellow's home she completed. Mom loved poetry and was an avid reader. She and my brother,
Rasputin
, inspire me still.
I have a published form modification called the Rondel Grand Modified; it is located here:
http://www.poetrymagnumopus.com/forums/topic/2842-invented-forms-found-only-at-w...
Drop me a note by clicking on the "Contact Me" link above and let me know you stopped to visit.
Happy reading and write on!
Poetic Tides Through Time
#906724 added March 31, 2017 at 8:33pm
Restrictions: None
My thoughts by night are often filled
With visions false as fair:
For in the Past alone I build
My castles in the air.

I dwell not now on what may be;
Night shadows o'er the scene;
But still my fancy wanders free
Through that which might have been.

Thomas Love Peacock [1785-1866]

From: The Home Book of Verse by Burton Egbert Stevenson, 1917, pg. 435
**************************



This light, fanciful poem by Thomas Love Peacock , an English writer and poet, speaks to the dreamer in all of us, from child to adult. We all dream of building 'castles in the air'. Thomas Peacock was a contemporary of Percy Bysshe Shelly, with whom he maintained a long friendship. He married a preacher's daughter and settled in Wales. His writing career was long and prosperous, as he tried his hand at a variety of different writing and poetry formats. His biography here is quite impressive.



I chose this mainly because it made me feel hopeful and lighthearted and reminded me a little of my early days. Just a fun, easy imaginative read…!
Poetry is when an emotion has found its thought and the thought has found words.~~Robert Frost


© Copyright 2017 tucknits (UN: tucknits at Writing.Com). All rights reserved.
tucknits has granted InkSpot.Com, its affiliates and its syndicates non-exclusive rights to display this work.