Blog Calendar
About This Author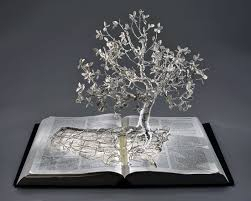 Hi there!
I'm a grandmother, a nursing educator, an avid knitter and an aspiring writer. I created this page for family and friends who expressed interest in reading my writing. It is mostly poetry with a few short stories sprinkled here and there .
The poem on this page is one my Mom favored. The collectible trinket is from a needlework picture of Longfellow's home she completed. Mom loved poetry and was an avid reader. She and my brother,
Rasputin
, inspire me still.
I have a published form modification called the Rondel Grand Modified; it is located here:
http://www.poetrymagnumopus.com/forums/topic/2842-invented-forms-found-only-at-w...
Drop me a note by clicking on the "Contact Me" link above and let me know you stopped to visit.
Happy reading and write on!
Poetic Tides Through Time
#906728 added March 31, 2017 at 8:25pm
Restrictions: None
Helen, thy beauty is to me
Like those Nicean barks of yore,
That gently, o'er a perfumed sea,
The weary, wayworn wanderer bore
To his own native shore.

On desperate seas long wont to roam,
Thy hyacinth hair, thy classic face,
Thy Naiad airs, have brought me home
To the glory that was Greece
And the grandeur that was Rome.

Lo! in yon brilliant window-niche
How statue-like I see thee stand,
The agate lamp within thy hand!
Ah, Psyche, from the regions which
Are Holy Land!

Edgar Allen Poe [1809-1849]

From: The Home Book of Verse by Burton Egbert Stevenson, 1917, 550, 551
******************************



Edgar Allen Poe had an unsettling upbringing as both his parents died when he was only three, Born in Massachusetts, he was educated in Virginia and went to University there, but fell into difficulties because of gambling debts. He started to sell his short stories and bounced from relative to relative. He eventually married a 14 year-old cousin and settled in Virginia. Following her death, Poe struggled with alcoholism and depression. His death is thought to have been the result of rabies.



One of his darkest works, "The Raven" is also one of his most well-known pieces. I did not choose that work but found this little poem "To Helen" and I chose it initially because it reminded me of my Mom, Helen. The sentiments expressed also reminded me of my grandmother , Caroline or Karaloka, without whom there would be no Helen. My grandmother arrived here at the age of three months with my great-grandmother, traveling "desperate seas wont to roam" from Eastern Europe. It was a long arduous journey. Though Poe's meaning and intent may not fit my interpretation, I offer this as a tribute to my Mom.
Poetry is when an emotion has found its thought and the thought has found words.~~Robert Frost

© Copyright 2017 tucknits (UN: tucknits at Writing.Com). All rights reserved.
tucknits has granted InkSpot.Com, its affiliates and its syndicates non-exclusive rights to display this work.