About This Author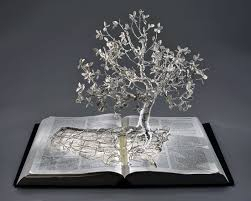 Hi there!
I'm a grandmother, a nursing educator, an avid knitter and an aspiring writer. I created this page for family and friends who expressed interest in reading my writing. It is mostly poetry with a few short stories sprinkled here and there .
The poem on this page is one my Mom favored. The collectible trinket is from a needlework picture of Longfellow's home she completed. Mom loved poetry and was an avid reader. She and my brother,
Rasputin
, inspire me still.
I have a published form modification called the Rondel Grand Modified; it is located here:
http://www.poetrymagnumopus.com/forums/topic/2842-invented-forms-found-only-at-w...
Drop me a note by clicking on the "Contact Me" link above and let me know you stopped to visit.
Happy reading and write on!
Poetic Tides Through Time
#
906730
added
March 31, 2017 at 8:30pm
Restrictions:
None
The boats go out and the boats come in
Under the wintry sky;
And the rain and foam are white in the wind,
And the white gulls cry.

She sees the sea when the wind is wild
Swept by a windy rain;
And her heart's a-weary of sea and land
As the long days wane.

She sees the torn sails fly in the foam,
Broad on the sky-line gray;
And the boats go out and the boats come in,
But there's one away.

Arthur Symons [1865-1945]

From: The Home Book of Verse by Burton Egbert Stevenson, 1917, pg. 1622
***********************************



Arthur Symons was a Welsh poet who traveled in literary circles with the likes of William Butler Yeats. He was also noted for translating literary works of French and Italian poets. Symons focused on love, loss and the passage of time. Unfortunately he suffered a mental breakdown and died in a hospital in Kent, England. Many of his collections were published after his death.



This short poem, after the previous day's epic, captures the worry a wife feels when her husband takes to the sea to fish. I chose this because of its fishing theme and also because of the almost unexpected ending delivered bluntly in one line!
Poetry is when an emotion has found its thought and the thought has found words.~~Robert Frost
© Copyright 2017 tucknits (UN: tucknits at Writing.Com). All rights reserved.
tucknits has granted InkSpot.Com, its affiliates and its syndicates non-exclusive rights to display this work.