Blog Calendar
About This Author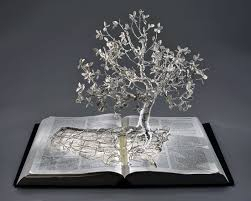 Hi there!
I'm a grandmother, a nursing educator, an avid knitter and an aspiring writer. I created this page for family and friends who expressed interest in reading my writing. It is mostly poetry with a few short stories sprinkled here and there .
The poem on this page is one my Mom favored. The collectible trinket is from a needlework picture of Longfellow's home she completed. Mom loved poetry and was an avid reader. She and my brother,
Rasputin
, inspire me still.
I have a published form modification called the Rondel Grand Modified; it is located here:
http://www.poetrymagnumopus.com/forums/topic/2842-invented-forms-found-only-at-w...
Drop me a note by clicking on the "Contact Me" link above and let me know you stopped to visit.
Happy reading and write on!
Poetic Tides Through Time
#906731 added March 31, 2017 at 8:32pm
Restrictions: None
The shades of night were falling fast,
As through an Alpine village passed
A youth who bore, 'mid snow and ice,
A banner with the strange device,
Excelsior!

His brow was sad; his eye beneath,
Flashed like a falcon from its sheath,
And like a silver clarion rung
The accents of that unknown tongue,
Excelsior!

In happy homes he saw the light
Of household fires gleam warm and bright;
Above, the spectral glaciers shone,
And from his lips escaped a groan,
Excelsior!

"Try not the Pass", the old man said;
"Dark lowers the tempest overhead,
The roaring torrent is deep and wide!"
And loud that clarion voice replied,
Excelsior!

"Oh stay," the maiden said, "and rest
Thy weary head upon this breast!"
A tear stood in his bright blue eye,
But still he answered, with a sigh,
Excelsior!

"beware the pine-tree's withered branch!
Beware the awful avalanche!"
This was the peasant's last Good-night,
A voice replied, far up the height,
Excelsior!

At break of day, as heavenward
The pious monks of Saint Bernard
Uttered the oft-repeated prayer,
A voice cried through the startled air,
Excelsior!

A traveler, by the faithful hound,
Half-buried in the snow was found,
Still grasping in his hand of ice
That banner with the strange device,
Excelsior!

There in the twilight cold and gray,
Lifeless, but beautiful, he lay,
And from the sky, serene and far,
A voice fell, like a falling star,
Excelsior!

Henry Wadsworth Longfellow [1807-1882]

From: The Home Book of Verse by Burton Egbert Stevenson, 1917, pg. 2915
***************************



I promise this is my last Longfellow entry - it seems I have a penchant for him! This is my epic poem contribution and is one I mentioned in my poem "A Poet's Lament"
. I remember that as a child I didn't really grasp the full meaning of the poem, but something about hearing that proclamation "Excelsior!" made me want to read it again and again.

Longfellow's use of repetition and his descriptive storytelling throughout the poem, building albeit to a sad conclusion, is artful to say the least. His use of imagery, on the last verse in particular, is masterful and ironically, offers a sense of hope.

I am impressed by epic poems that build to a conclusion and retain the storyline throughout. I think this is a great example of that level of skill.
Poetry is when an emotion has found its thought and the thought has found words.~~Robert Frost
© Copyright 2017 tucknits (UN: tucknits at Writing.Com). All rights reserved.
tucknits has granted InkSpot.Com, its affiliates and its syndicates non-exclusive rights to display this work.