About This Author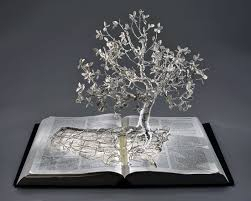 Hi there!
I'm a grandmother, a nursing educator, an avid knitter and an aspiring writer. I created this page for family and friends who expressed interest in reading my writing. It is mostly poetry with a few short stories sprinkled here and there .
The poem on this page is one my Mom favored. The collectible trinket is from a needlework picture of Longfellow's home she completed. Mom loved poetry and was an avid reader. She and my brother,
Rasputin
, inspire me still.
I have a published form modification called the Rondel Grand Modified; it is located here:
http://www.poetrymagnumopus.com/forums/topic/2842-invented-forms-found-only-at-w...
Drop me a note by clicking on the "Contact Me" link above and let me know you stopped to visit.
Happy reading and write on!
Poetic Tides Through Time
#
906735
added
March 31, 2017 at 9:09pm
Restrictions:
None
It isn't the thing you do, dear;
It's the thing you leave undone,
Which gives you a bit of a heartache
At the setting of the sun.
The tender word forgotten,
The letter you did not write,
The flower you might have sent, dear,
Are your haunting ghosts tonight.

The stone you might have lifted
Out of a brother's way,
The bit of heartsore counsel
You were hurried too much to say;
The loving touch of the hand, dear,
The gentle and winsome tone,
That you had no time nor thought for,
With troubles enough of your own.

The little acts of kindness,
So easily out of mind;
Those chances to be angels
Which every one may find-
They come in night and silence -
Each chill, reproachful wraith -
When hope is faint and flagging
And a blight has dropped on faith.

For life is all too short, dear,
And sorrow is all too great;
So suffer our great compassion
That tarries until too late;
And it's not the thing you do, dear,
It's the thing you leave undone,
Which gives you the bit of heartache
At the setting of the sun.

Margaret Sangster [1838-1912]

From: The Home Book of Verse by Burton Egbert Stevenson, 1917, pg. 2927
****************************************
Day 14 - "The Sin Of Omission"


I recognized this poem while going through Mom's well-worn book book from it's opening lines. Mom would tell us that it was important to write a thank-you note or a letter or bake cookies for someone who was not well or elderly or because it was a nice neighborly thing to do. She would often quote this poem. She always shared whatever she made with someone in the neighborhood, especially our older retired neighbors. The underlying premise of this poem is the importance of community without actually saying this.

Margaret E. Sangster was a writer and poet from the New York / New Jersey area with a strong Christian background whose writings were influenced by her beliefs and her family. She was also an editor of several magazines; a notable one was Harper's Bazaar. She contributed to others, including Ladies Home Journal. More about her can be found here: https://en.wikipedia.org/wiki/Margaret_Elizabeth_Sangster.

Of interest is a namesake niece who was also a writer and editor for the New York Times, who died in 1981. She too contributed poetry and was influenced by religious themes. Her obit appears here: http://www.nytimes.com/1981/10/24/obituaries/margaret-e-sangster-a-writer-and-an...

Poetry is when an emotion has found its thought and the thought has found words.~~Robert Frost
© Copyright 2017 tucknits (UN: tucknits at Writing.Com). All rights reserved.
tucknits has granted InkSpot.Com, its affiliates and its syndicates non-exclusive rights to display this work.