Blog Calendar
About This Author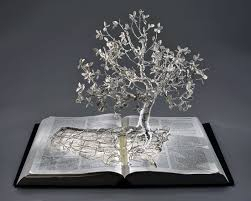 Hi there!
I'm a grandmother, a nursing educator, an avid knitter and an aspiring writer. I created this page for family and friends who expressed interest in reading my writing. It is mostly poetry with a few short stories sprinkled here and there .
The poem on this page is one my Mom favored. The collectible trinket is from a needlework picture of Longfellow's home she completed. Mom loved poetry and was an avid reader. She and my brother,
Rasputin
, inspire me still.
I have a published form modification called the Rondel Grand Modified; it is located here:
http://www.poetrymagnumopus.com/forums/topic/2842-invented-forms-found-only-at-w...
Drop me a note by clicking on the "Contact Me" link above and let me know you stopped to visit.
Happy reading and write on!
Poetic Tides Through Time
#906740 added March 31, 2017 at 8:43pm
Restrictions: None
The day is cold, and dark, and dreary;
It rains, and the wind is never weary;
The vine still clings to the moldering wall,
But at every gust the dead leaves fall,
And the day is dark and dreary.

My life is cold, and dark, and dreary;
It rains, and the wind is never weary;
My thoughts still cling to the moldering Past,
But the hopes of youth fall think in the blast
And the days are dark and dreary.

Be still, sad heart! and cease repining;
Behind the clouds is the sun still shining;
Thy fate is the common fate of all,
Into each life some rain must fall,
Some days must be dark and dreary.
Henry Wadsworth Longfellow[1807-1882]


From: The Home Book of Verse by Burton Egbert Stevenson, 1917, pg. 3351
****************************




What can be said about Henry Wadsworth Longfellow, poet extraordinaire from New England? I found this poem, on, you guessed it, a dark and dreary day, that eventually spit out some much needed rain in Colorado. This poem is more about human nature than weather, though.
He captures the tendency of all of us to hold onto the past; his use of repetition in this poem emphasizes the connection between life moods and weather moods. What I found most interesting, however, was the phrase, "into each life some rain must fall" and he is credited with originating this quote: https://www.google.com/#q=henry+wadsworth+longfellow+quotes&*. It remains in our lexicon to this day.

Henry's bio and his achievements are noted here: https://www.poets.org/poetsorg/poet/henry-wadsworth-longfellow.


© Copyright 2017 tucknits (UN: tucknits at Writing.Com). All rights reserved.
tucknits has granted InkSpot.Com, its affiliates and its syndicates non-exclusive rights to display this work.