About This Author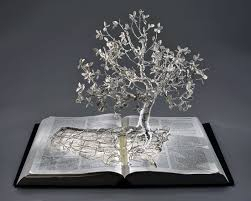 Hi there!
I'm a grandmother, a nursing educator, an avid knitter and an aspiring writer. I created this page for family and friends who expressed interest in reading my writing. It is mostly poetry with a few short stories sprinkled here and there .
The poem on this page is one my Mom favored. The collectible trinket is from a needlework picture of Longfellow's home she completed. Mom loved poetry and was an avid reader. She and my brother,
Rasputin
, inspire me still.
I have a published form modification called the Rondel Grand Modified; it is located here:
http://www.poetrymagnumopus.com/forums/topic/2842-invented-forms-found-only-at-w...
Drop me a note by clicking on the "Contact Me" link above and let me know you stopped to visit.
Happy reading and write on!
Poetic Tides Through Time
#
906744
added
March 31, 2017 at 8:54pm
Restrictions:
None
Seated one day at the Organ,
I was weary and ill at ease,
And my fingers wandered idly
Over the noisy keys.

I do not know what I was playing,
Or what I was dreaming then;
But I struck one chord of music
Like the sound of a great Amen.

It flooded the crimson twilight,
Like the close of an Angel's Psalm,
And it lay on my fervered spirit
With a touch of infinite calm.

It quieted pain and sorrow,
Like love overcoming strife;
It seemed the harmonious echo
From our discordant life.

It linked all perplexed meanings
Into one perfect peace,
And trembled away into silence
As if it were loath to cease.

I have sought but I seek it vainly,
That one lost chord divine,
Which came from the soul of the Organ,
And entered into mine.

It may be that Death's bright angel
Will speak in that chord again,---
It may be that only in Heaven
I shall hear that grand Amen.

Adelaide Anne Procter [1825-1864]

From: The Home Book of Verse by Burton Egbert Stevenson, 1917, pg. 3398
**************************************
Day 18 -A Lost Chord by Adelaide Anne Procter, an Englishwoman of keen intelligence who was an avid reader and Catholic by faith. This is also known as "The Lost Chord" and as such was set to music by Arthur Sullivan in 1877; this song was the most commercially successful of the 1870s and 1880s in both Britain and the United States. (Source: Wikipedia). Charles Dickens is credited with having discovered her writing and promoting her work.

Ms. Procter worked with the homeless and disadvantaged and most likely that is how she contracted tuberculosis. She died at the relatively young age of 38 but left a treasury of poems, many in hymnal measure which were set to music.

More information about Ms. Procter is located at these sites:



This poem appeals to me as I have an interest in music and play piano; I have also had the experience of playing organ as well, which makes this poem all the more memorable. As hymns are among my favorite songs to play, a poem written in this style is a delight to read.

It reminds of my two dear piano players that I often did hymn duets with, my Aunt Hannah and our church organist, David. It also reminds me of my Dad who loved to sing hymns and to hear us play.


Poetry is when an emotion has found its thought and the thought has found words.~~Robert Frost
1
Like
•
Comment
•
View 1 comment
© Copyright 2017 tucknits (UN: tucknits at Writing.Com). All rights reserved.
tucknits has granted InkSpot.Com, its affiliates and its syndicates non-exclusive rights to display this work.