Blog Calendar
About This Author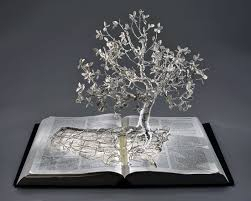 Hi there!
I'm a grandmother, a nursing educator, an avid knitter and an aspiring writer. I created this page for family and friends who expressed interest in reading my writing. It is mostly poetry with a few short stories sprinkled here and there .
The poem on this page is one my Mom favored. The collectible trinket is from a needlework picture of Longfellow's home she completed. Mom loved poetry and was an avid reader. She and my brother,
Rasputin
, inspire me still.
I have a published form modification called the Rondel Grand Modified; it is located here:
http://www.poetrymagnumopus.com/forums/topic/2842-invented-forms-found-only-at-w...
Drop me a note by clicking on the "Contact Me" link above and let me know you stopped to visit.
Happy reading and write on!
Poetic Tides Through Time
#906745 added March 31, 2017 at 8:37pm
Restrictions: None
The shadows gather round me, while you are in the sun:
My day is almost ended, but yours is just begun:
The winds are singing to us both and the streams are singing still,
And they fill your heart with music, but mine they cannot fill.

Your home is built in sunlight, mine in another day:
Your home is close at hand, sweet friend, but mine is far away:
Your bark is in the haven where you fain would be:
I must launch out into the deep, across the unknown sea.

You, white as dove or lily or spirit of the light:
I, stained and cold and glad to hide in the cold dark night:
You, joy to many a loving heart and light to many eyes:
I, lonely in the knowledge earth is full of vanities.

Yet when your day is over, as mine is nearly done,
And when your race is finished, as mine is almost run,
You, like me, shall cross your hands and bow your graceful head:
Yea, we twain shall sleep together in an equal bed.

Christina Georgina Rossetti [1830-1894]


From: The Home Book of Verse by Burton Egbert Stevenson, 1917, pg. 3460-3462
**********************



This entry by Christina Georgina Rossetti I speculate is about a beloved animal, most likely a dog. I believe she is separated from her beloved pet and looks forward to the day when they will be reunited, but doesn't expect it will happen in her or her pet's lifetime. Christina was an invalid for part of her life, suffering from a thyroid disorder and she often wrote sad intense poetry. She is considered on par with Emily Dickinson, another renown poet from the Victorian era. Christina came from a family of writers, poets and artists.



This poem helped me imagine what it would be like without a pet in my life, who, incidentally, shares my bed equally. Her use of imagery throughout her poem is captivating - "The winds are singing to us both and the streams are singing still" and "You, white as dove or lily or spirit of the light'. Her words paint a picture of a still playful albeit aging dog and an ailing, frail and dying companion, longing to be reunited with her beloved pet.

Poetry is when an emotion has found its thought and the thought has found words.~~Robert Frost


© Copyright 2017 tucknits (UN: tucknits at Writing.Com). All rights reserved.
tucknits has granted InkSpot.Com, its affiliates and its syndicates non-exclusive rights to display this work.