About This Author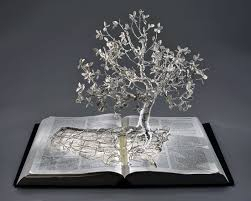 Hi there!
I'm a grandmother, a nursing educator, an avid knitter and an aspiring writer. I created this page for family and friends who expressed interest in reading my writing. It is mostly poetry with a few short stories sprinkled here and there .
The poem on this page is one my Mom favored. The collectible trinket is from a needlework picture of Longfellow's home she completed. Mom loved poetry and was an avid reader. She and my brother,
Rasputin
, inspire me still.
I have a published form modification called the Rondel Grand Modified; it is located here:
http://www.poetrymagnumopus.com/forums/topic/2842-invented-forms-found-only-at-w...
Drop me a note by clicking on the "Contact Me" link above and let me know you stopped to visit.
Happy reading and write on!
Poetic Tides Through Time
#
906762
added
March 31, 2017 at 9:11pm
Restrictions:
None
Where the pools are bright and deep,
Where the gray trout lies asleep,
Up the river and over the lea,
That's the way for Billy and me.

Where the blackbird sings the latest,
Where the hawthorn blooms the sweetest,
Where the nestling chirp and flee,
That's the way for Billy and me.

Where the mowers mow the cleanest,
Where the hay lies think and greenest,
There to track the homeward bee,
That's the way for Billy and me.

Where the hazel bank is steepest,
Where the shadow falls the deepest,
Where the clustering nuts fall free,
That's the way for Billy and me.

Why the boys should drive away
Little sweet maidens from the play,
Or love to banter and fight so well,
That's the thing I never could tell.

But this I know, I love to play
Through the meadow, among the hay;
Up the water and over the lea,
That's the way for Billy and me.

James Hogg [1770-1835]

From: The Home Book of Verse by Burton Egbert Stevenson, 1917, pg. 128






******************************************



"A Boy's Song"
One more entry that reminds me of my brother and my Dad. Both were avid fishermen and this simple narrative ballad by Scottish poet and writer James Hogg describes the lure of the countryside and the water for a young boy. This lovely poem with its almost lyrical style covers a lot of ground in six stanzas, painting a lovely country afternoon and early evening picture. The words "Billy and me" could easily be replaced by "Daddy and me" with no effect on the poem's intent.

James Hogg - https://en.wikipedia.org/wiki/James_Hogg
Poetry is when an emotion has found its thought and the thought has found words.~~Robert Frost
© Copyright 2017 tucknits (UN: tucknits at Writing.Com). All rights reserved.
tucknits has granted InkSpot.Com, its affiliates and its syndicates non-exclusive rights to display this work.