About This Author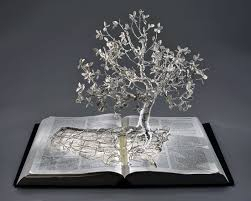 Hi there!
I'm a grandmother, a nursing educator, an avid knitter and an aspiring writer. I created this page for family and friends who expressed interest in reading my writing. It is mostly poetry with a few short stories sprinkled here and there .
The poem on this page is one my Mom favored. The collectible trinket is from a needlework picture of Longfellow's home she completed. Mom loved poetry and was an avid reader. She and my brother,
Rasputin
, inspire me still.
I have a published form modification called the Rondel Grand Modified; it is located here:
http://www.poetrymagnumopus.com/forums/topic/2842-invented-forms-found-only-at-w...
Drop me a note by clicking on the "Contact Me" link above and let me know you stopped to visit.
Happy reading and write on!
Poetic Tides Through Time
#
907051
added
March 31, 2017 at 8:47pm
Restrictions:
None
And what is life? An hourglass on the run,
A mist retreating from the morning sun,
A busy bustling still repeated dream.
Its length? A minute's cause, a moment's thought.
And happiness? A bubble on the stream
That in the act of seizing shrinks to nought.

What are vain hopes? The puffing gale of morn
That of its charms divests the dewy lawn
And robs each flow'ret of its gem - and dies;
A cobweb hiding disappointment's thorn,
Which stings more keenly through the thin disguise.

And thou, O trouble? Nothing can suppose
(And sure the power of wisdom only knows)
What need requireth thee:
So free and liberal as thy bounty flows,
Some necessary cause must surely be.
But disappointments, pains and every woe
Devoted wretches feel,
The universal plagues of life below,
Are mysteries still 'neath fate's unbroken seal.

And what is death? Is still the cause unfound?
That dark mysterious name of horrid sound?
A long and lingering sleep the weary crave.
And peace? Where can its happiness abound?
Nowhere at all save heaven and the grave.

Then what is life? When stripped of its disguise,
A thing to be desired it cannot be,
Since everything that meets our foolish eyes
Gives proof sufficient of its vanity -
'Tis but a trial all must undergo,
To teach unthankful mortals how to prize
That happiness vain man's denied to know
Until he's called to claim it in the skies.

John Clare [1793-1864]

From: Poems Selected by Paul Farley, 2007; this edition published 2016 by Faber & Faber, Ltd., UK
****************************
I found it fascinating that John Clare could write such an uplifting poem given his long struggle with mental illness and time in hospital. I like how insightful and descriptive this poem is about life.

Poetry is when an emotion has found its thought and the thought has found words.~~Robert Frost
2
Like
•
Comment
•
View 1 comment
© Copyright 2017 tucknits (UN: tucknits at Writing.Com). All rights reserved.
tucknits has granted InkSpot.Com, its affiliates and its syndicates non-exclusive rights to display this work.