Blog Calendar
About This Author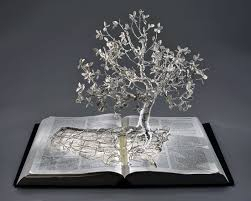 Hi there!
I'm a grandmother, a nursing educator, an avid knitter and an aspiring writer. I created this page for family and friends who expressed interest in reading my writing. It is mostly poetry with a few short stories sprinkled here and there .
The poem on this page is one my Mom favored. The collectible trinket is from a needlework picture of Longfellow's home she completed. Mom loved poetry and was an avid reader. She and my brother,
Rasputin
, inspire me still.
I have a published form modification called the Rondel Grand Modified; it is located here:
http://www.poetrymagnumopus.com/forums/topic/2842-invented-forms-found-only-at-w...
Drop me a note by clicking on the "Contact Me" link above and let me know you stopped to visit.
Happy reading and write on!
Poetic Tides Through Time
#907889 added March 31, 2017 at 8:44pm
Restrictions: None
Where can she turn to find her answer
There as it seems the god propel—
Where you must move in measure, like a dancer.

She feels it, knows it is her chance for
life. She reads her bones - they spell:
There you can turn to find your answer.

The contraction that, in fact, expands her
becomes her cornerstone —drama unparalleled.
You must move in measure, be a dancer.

Stare in mirrors, catoptromancer.
The men you love you will repel.
They'll not turn out to be he answer.

It grows inside her, the entrance
that will never be expelled —
Do not dance like any other dancer.

Your letters to the world - in glance or
gesture, breath and fall - will be upheld.
Who could she turn to - There was no answer
but to move in measure, like a dancer.

Kate Light [1960-2016]

From: "The Laws of Falling Bodies", 1997; pg. 49.
***************************



Kate Light was a lyricist, violinist and a writer. She performed with the New York City opera among many other renown world orchestras. Her musical and performance bio is here: http://www.katelight.com/bio.html. Unfortunately, she died in 2016 at age 56 from cancer and her obituary can be found here: http://www.legacy.com/obituaries/nytimes/obituary.aspx?page=lifestory&pid=179814...

Her poetry lives on in her books and is delightful to read, light and whimsical at times, but also poignant. She was an acclaimed poet and more about her poetry is here: http://www.poemtree.com/Light.htm.

This poem reminds me of my daughter, who was a dancer, and now my granddaughter, who is a fledgling dancer. It also reminds me of that terrible time after my parents died, where I felt so lost. I really connected to this line " Who could she turn to - there was no answer…". I love the lyrical quality and measured cadence of this poem.

Poetry is when an emotion has found its thought and the thought has found words.~~Robert Frost
© Copyright 2017 tucknits (UN: tucknits at Writing.Com). All rights reserved.
tucknits has granted InkSpot.Com, its affiliates and its syndicates non-exclusive rights to display this work.