About This Author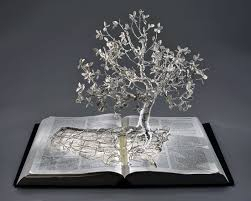 Hi there!
I'm a grandmother, a nursing educator, an avid knitter and an aspiring writer. I created this page for family and friends who expressed interest in reading my writing. It is mostly poetry with a few short stories sprinkled here and there .
The poem on this page is one my Mom favored. The collectible trinket is from a needlework picture of Longfellow's home she completed. Mom loved poetry and was an avid reader. She and my brother,
Rasputin
, inspire me still.
I have a published form modification called the Rondel Grand Modified; it is located here:
http://www.poetrymagnumopus.com/forums/topic/2842-invented-forms-found-only-at-w...
Drop me a note by clicking on the "Contact Me" link above and let me know you stopped to visit.
Happy reading and write on!
Poetic Tides Through Time
#
908132
added
August 20, 2022 at 3:34pm
Restrictions:
None
I stared at the spotted black and white box
And wondered about its heavy contents.
Would I ever learn to run the innards?
Never had I assembled one before!
Careful and eager, I opened the box;
Grayish metallic edge stared back at me.
Would I regret the cost of this purchase?
Would my teenagers exploit it? Would I?

I placed its heavy base on the table,
Then cautiously removed the glass viewer.
Cords, a typesetter and pointer remained.
Untying the neatly wound heavy cords,
I followed color pictures. Connected!
I took deep anticipatory breaths…
And pushed a small round button on the left
Side of the heavy gray metallic box.

I watched and saw…
Nothing.
I listened - heard
a whirring fan
and working sounds
but
in the viewer,
Nothing.

I broke it. Oh crap!
Another deep sigh.
Think, logically, think!

Maybe the glass viewer has an "on" switch?
Ah, there, on its back, stamped: "I/O"- huh?
That isn't on their quick-start diagram!
Gasp! There it was! A beautiful blue sky,
Different colored Windows and its
Logo almost covered the entire screen!

All my doubts and fears cascaded away;
I could do this! I was so excited!!
I threw my arms around the cold metal,
Hugging my first, brand new computer tight;
With 33 megabytes (MB) of hard disk space,
A monitor, a keyboard and a mouse!
Instruction manuals too! Thanks, Gateway!

Say…what does MS-DOS 6.1 on these disks mean?
Wait…why are there more disks labeled Windows 3.11?
Where do they go?

Yep, I'm gonna break it...!
____________________________________________
Entry: April 4, 2017
Prompt: Any aspect or object of technology
For: Dew Drop Inn Poetry Workshop
Form: Free verse with major verses conforming to an unaccented iambic pentameter meter
Rhyme Pattern: None
Note: Two minor bridging verses have 4 to 6 or less syllables per line.
Poetry is when an emotion has found its thought and the thought has found words.~~Robert Frost

2
Like
•
Comment
•
View 6 comments
© Copyright 2022 tucknits (UN: tucknits at Writing.Com). All rights reserved.
tucknits has granted InkSpot.Com, its affiliates and its syndicates non-exclusive rights to display this work.