About This Author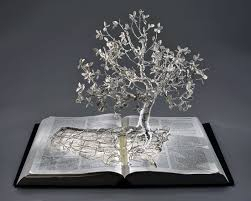 Hi there!
I'm a grandmother, a nursing educator, an avid knitter and an aspiring writer. I created this page for family and friends who expressed interest in reading my writing. It is mostly poetry with a few short stories sprinkled here and there .
The poem on this page is one my Mom favored. The collectible trinket is from a needlework picture of Longfellow's home she completed. Mom loved poetry and was an avid reader. She and my brother,
Rasputin
, inspire me still.
I have a published form modification called the Rondel Grand Modified; it is located here:
http://www.poetrymagnumopus.com/forums/topic/2842-invented-forms-found-only-at-w...
Drop me a note by clicking on the "Contact Me" link above and let me know you stopped to visit.
Happy reading and write on!
Poetic Tides Through Time
#
908277
added
April 5, 2017 at 11:23am
Restrictions:
None
I rifled midst unfinished objects, also known as UFOs.
My large brown storage box is filled with fiber to the brim
Unfinished projects, of all sizes nest in plastic bins.

Do I knit Brady's next sock of striped shaded red colors?
Or Natalia's sweater, soft Irish yarn of dark hue,
With Fair Isle pattern showcasing flowers both white and blue?

What craft to complete today –maybe knit, maybe crochet?
Assorted 'works in progress' or WIPs as they are oft known
Are layered in my organizer bin, each a prize to hone.

Digging deep through bags of knits, I found one labeled "UGH!"
This hibernating shawl waits to be undone, shorn apart.
Undeterred, I pull yarn from its bag, frogging with sad heart.

Empty tiny double point needles landed on the rug.
As I wound the yarn, I pondered if I should try once more
Suddenly, into yarn, jumped tiny needles from the floor!

Miniature bamboo needles sport newly cast-on loops!
All small stitches knit in pattern form a Celtic spiral;
Fairies efforts to conquer this knot are hardly idle.

This yarn sticks fast to itself; it tangles in a minute.
Bit of ambitious knit, auld entwined Gaelic knot from Gaul!
Tiny challenging stitches start this Celtic Cable Shawl!

Determinedly knitting, an interlinked knot is forming;
Doggedly I knit through knots and tangles with firm presence;
By evening's fading light, fabric bears Celtic resemblance.

In seven days, this project is halfway to the finish.
Lest you think I may expire before my project's complete,
I will you my garage yarn stash which covers both my feet!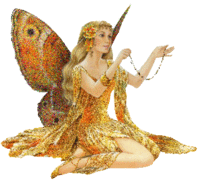 ____________________________________________
Entry: April 5, 2017
Prompt: Something unfinished
For: Dew Drop Inn Poetry Workshop
Form: Tercet or triplet poem that is stanzaic and has a syllabic meter of 14.
Rhythm: Iambic heptameter
Rhyme Pattern: aBB, cDD, eFF, etc.;
most tercet or triplet rhyme patters are aaa, or aba.
Note: http://honkymagic.blogspot.com/2009/06/wallace-stevens-questions-are-remarks.htm...
fits the rhyme pattern of this poem.
Commentary
▼
Poetry is when an emotion has found its thought and the thought has found words.~~Robert Frost
3
Like
•
Comment
•
View 4 comments
© Copyright 2017 tucknits (UN: tucknits at Writing.Com). All rights reserved.
tucknits has granted InkSpot.Com, its affiliates and its syndicates non-exclusive rights to display this work.