Blog Calendar
About This Author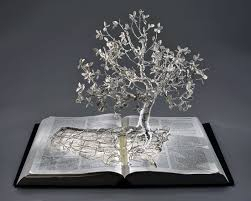 Hi there!
I'm a grandmother, a nursing educator, an avid knitter and an aspiring writer. I created this page for family and friends who expressed interest in reading my writing. It is mostly poetry with a few short stories sprinkled here and there .
The poem on this page is one my Mom favored. The collectible trinket is from a needlework picture of Longfellow's home she completed. Mom loved poetry and was an avid reader. She and my brother,
Rasputin
, inspire me still.
I have a published form modification called the Rondel Grand Modified; it is located here:
http://www.poetrymagnumopus.com/forums/topic/2842-invented-forms-found-only-at-w...
Drop me a note by clicking on the "Contact Me" link above and let me know you stopped to visit.
Happy reading and write on!
Poetic Tides Through Time
#908308 added April 6, 2017 at 10:04pm
Restrictions: None
Last night, three women arrived;
they appeared in vivid detail
in my dreams, a gentle, gifted grail.
Family centered, strong women, not male,
lived long active lives with strong men hale.
My Aunt Hannah, my Mom and zen
Ruby, my neighborly friend.
Lovingly missed are they.

Stationed on my dream journey,
souls on a bumpy mattress ride
through an ancient town next to Mom's side.
She is laughing, talking to her church friends;
Ruby waves from her flower garden
Aunt Hannah appears happy while
both flash me their soft sweet smiles.
Lovingly missed are they.

Dreams are quite funny like that –
they make no sense – and suddenly
shadowy wraiths arise; fresh dreamy
angels, in tangled web of dreamland's sweep-
not wide awake and not deep asleep;
you strive to continue to dream
and follow your story's stream.
Lovingly missed are they.
____________________________________________
Entry: April 6, 2017
Prompt: Poem based on a dream
For: Dew Drop Inn Poetry Workshop
Form: Octet poem that is stanzaic with syllabic meter pattern of 7-8-9-10-9-8-7-6.
Rhyme Pattern: xaabbccR, xddeeffR, xgghhiiR.

Commentary
▼
Poetry is when an emotion has found its thought and the thought has found words.~~Robert Frost
2
Like
•
Comment
•
View 6 comments
© Copyright 2017 tucknits (UN: tucknits at Writing.Com). All rights reserved.
tucknits has granted InkSpot.Com, its affiliates and its syndicates non-exclusive rights to display this work.