Blog Calendar
About This Author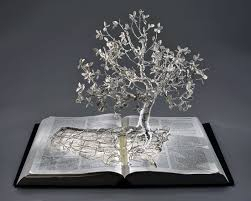 Hi there!
I'm a grandmother, a nursing educator, an avid knitter and an aspiring writer. I created this page for family and friends who expressed interest in reading my writing. It is mostly poetry with a few short stories sprinkled here and there .
The poem on this page is one my Mom favored. The collectible trinket is from a needlework picture of Longfellow's home she completed. Mom loved poetry and was an avid reader. She and my brother,
Rasputin
, inspire me still.
I have a published form modification called the Rondel Grand Modified; it is located here:
http://www.poetrymagnumopus.com/forums/topic/2842-invented-forms-found-only-at-w...
Drop me a note by clicking on the "Contact Me" link above and let me know you stopped to visit.
Happy reading and write on!
Poetic Tides Through Time
#908310 added April 9, 2017 at 3:18pm
Restrictions: None
Twenty times he heard her say,
"My husband Joe, has died this day.
Making phone calls to companies,
Just to tell them that as required
Her true love had expired.

Tears rolled down her cheeks at times
"People are so nice, that's when I cry"
I wondered what could possibly be
Nice about reporting
When your love had died?

He wanted to take this task from her,
To spare her pain and stop her tears.
But alas! The companies want to hear
From kin closely near
To the someone's departed dear.

How cruel, he thought;
Is this paper chase
The cost of living life?
Surely there is another way
To shield her from this strife!

"Send proof of death", they all do say
"We need to know,
Did he really pass away?"
How ironic, how strange - this interchange
Their very first words cause grief and pain.

"Oh and we will send you forms to fill",
All many pages long,
As their requirements fuel her pain,
The "Proof of Death" paper trail
Rolls on and on.

In silence he watched heaven's gate open
As his body floated in, St. Peter simply smiled
And said, "The paper trail ends;
No 'Proof of death' required.
And nodding to him said, "Welcome friend!"

____________________________________________
Entry: April 9, 2017
Prompt: Ghost, ghostly
For: Dew Drop Inn Poetry Workshop
Form: Quintain stanzaic poem
Rhyme Pattern: aabcc, mixed rhyme pattern

Poetry is when an emotion has found its thought and the thought has found words.~~Robert Frost


1
Like
•
Comment
•
View 2 comments
© Copyright 2017 tucknits (UN: tucknits at Writing.Com). All rights reserved.
tucknits has granted InkSpot.Com, its affiliates and its syndicates non-exclusive rights to display this work.