About This Author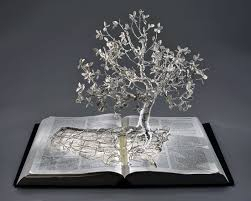 Hi there!
I'm a grandmother, a nursing educator, an avid knitter and an aspiring writer. I created this page for family and friends who expressed interest in reading my writing. It is mostly poetry with a few short stories sprinkled here and there .
The poem on this page is one my Mom favored. The collectible trinket is from a needlework picture of Longfellow's home she completed. Mom loved poetry and was an avid reader. She and my brother,
Rasputin
, inspire me still.
I have a published form modification called the Rondel Grand Modified; it is located here:
http://www.poetrymagnumopus.com/forums/topic/2842-invented-forms-found-only-at-w...
Drop me a note by clicking on the "Contact Me" link above and let me know you stopped to visit.
Happy reading and write on!
Poetic Tides Through Time
#
908366
added
October 30, 2017 at 10:37pm
Restrictions:
None
fleeing through black inky darkness,
moving within night's bitter cold;
they slither along rough terrain,
slipping on wet slick foliage.
they huddle closely together,
seeking body's warmth, safe shelter,
ducking guards at border crossings.

they move stealthily into stores
in daylight, buying food and water
for the arduous night journey.
destination anywhere seems better
than what they left behind; seeking
improved, safer lives, free from harm,
they hide as planes roar overhead.

screams emanate from the bakery
where they purchased water and bread.
bombed to pieces, customers died
before their own eyes. helpless from
their rock hiding place, they remained
motionless, lest soldiers find them.
caustic acrid smoke offers cover.

faces burn in the smoky expanse
of day turned to night as bombs
fall unrelenting. "illegal,"
whispers their Mother, "chemicals
are illegal"; exposed skin stings from
the burning air; they will die here.
fly swiftly from this place, on winged feet!

hiding from blunt Nazi soldiers,
fleeing Columbia's drug war,
seeking education, crossing
Mexico's border with family;
hiding from Middle East terror
or escaping bleak Syria's
chemical laden bombed country -

survival remains illegal business.
____________________________________________
Entry: April 8, 2017
Prompt: Something illegal
For: Dew Drop Inn Poetry Workshop
Form: Free verse, stanzaic, in iambic tetrameter
Rhyme Pattern: None

Honorable Mention May 16, 2017 Shadows and Light Poetry Contest Round 47
"
WINNERS ANNOUNCED
"
Poetry is when an emotion has found its thought and the thought has found words.~~Robert Frost
2
Like
•
Comment
•
View 4 comments
© Copyright 2017 tucknits (UN: tucknits at Writing.Com). All rights reserved.
tucknits has granted InkSpot.Com, its affiliates and its syndicates non-exclusive rights to display this work.