About This Author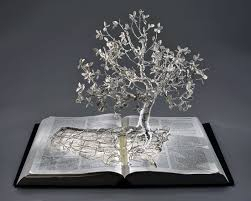 Hi there!
I'm a grandmother, a nursing educator, an avid knitter and an aspiring writer. I created this page for family and friends who expressed interest in reading my writing. It is mostly poetry with a few short stories sprinkled here and there .
The poem on this page is one my Mom favored. The collectible trinket is from a needlework picture of Longfellow's home she completed. Mom loved poetry and was an avid reader. She and my brother,
Rasputin
, inspire me still.
I have a published form modification called the Rondel Grand Modified; it is located here:
http://www.poetrymagnumopus.com/forums/topic/2842-invented-forms-found-only-at-w...
Drop me a note by clicking on the "Contact Me" link above and let me know you stopped to visit.
Happy reading and write on!
Poetic Tides Through Time
#
908601
added
April 11, 2017 at 11:28am
Restrictions:
None
That spiral helix of DNA
Blamed for her disability
Responsible too for her brilliance
Her tenacious strength and resilience.
Earned honors, her graduate degree
Her success her children did see;
That spiral helix of DNA
Would not stop her today.

That spiral helix of DNA
Blamed for her disability
She would not let it keep her away
From her long career; nursing held its sway.
Thirty years wrote her name plus 'RN"
Now time forced her career to end,
That spiral helix of DNA.
Would slow her steps today.

That spiral helix of DNA
Disability slides her way
Inserting into her everyday
activities. She harrumphs' and takes stock
of her skills ~ writing, knitting in knots~
and takes up writing not crochet
That spiral helix of DNA
Sent packing far away.
____________________________________________
Entry: April 11, 2017
Prompt: Genetics, a gene or a mutation
For: Dew Drop Inn Poetry Workshop
Form: Octet poem that is stanzaic, with fixed rhyme
and ascending/descending syllabic meter pattern.
Syllabic Pattern: 7-8-9-10-9-8-7-6
Rhyme Pattern: aabbccdd, etc.

Poetry is when an emotion has found its thought and the thought has found words.~~Robert Frost

3
Like
•
Comment
•
View 3 comments
© Copyright 2017 tucknits (UN: tucknits at Writing.Com). All rights reserved.
tucknits has granted InkSpot.Com, its affiliates and its syndicates non-exclusive rights to display this work.