About This Author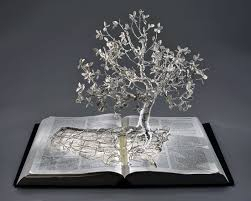 Hi there!
I'm a grandmother, a nursing educator, an avid knitter and an aspiring writer. I created this page for family and friends who expressed interest in reading my writing. It is mostly poetry with a few short stories sprinkled here and there .
The poem on this page is one my Mom favored. The collectible trinket is from a needlework picture of Longfellow's home she completed. Mom loved poetry and was an avid reader. She and my brother,
Rasputin
, inspire me still.
I have a published form modification called the Rondel Grand Modified; it is located here:
http://www.poetrymagnumopus.com/forums/topic/2842-invented-forms-found-only-at-w...
Drop me a note by clicking on the "Contact Me" link above and let me know you stopped to visit.
Happy reading and write on!
Poetic Tides Through Time
#
908706
added
May 16, 2017 at 6:07pm
Restrictions:
None
Over and over I fell
Hard for you
Loving you when all
In me revolted in warning
I did not listen
When did we get on this plane
Of hate stronger than love?
I want to disembark.

I want to
Love again,
Be loved
Feel loved
Be happy.

The plane is on the runway
And I am force pressed
Into my seat by
Newton's Second Law,
acceleration's net force.

The amount of force you exerted
That night, the emotional
Weight of you, triggered
My acceleration away from
You.

Your gravitational pull is endless
Endless acceleration
Endless anger and despair
Endless turmoil of disenchantment.

Open the exit door
Turn the page
Decelerate...
A clean break

I'm leaping...
free.

____________________________________________
Entry: April 24, 2017
Prompt: Starting all over again
For: Dew Drop Inn Poetry Workshop
Form: Free verse
Rhyme Pattern: Unrhymed
Line Count: 33

Poetry is when an emotion has found its thought and the thought has found words.~~Robert Frost

2
Like
•
Comment
•
View 5 comments
© Copyright 2017 tucknits (UN: tucknits at Writing.Com). All rights reserved.
tucknits has granted InkSpot.Com, its affiliates and its syndicates non-exclusive rights to display this work.