About This Author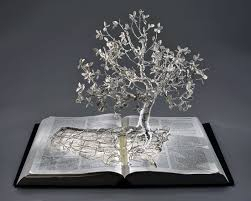 Hi there!
I'm a grandmother, a nursing educator, an avid knitter and an aspiring writer. I created this page for family and friends who expressed interest in reading my writing. It is mostly poetry with a few short stories sprinkled here and there .
The poem on this page is one my Mom favored. The collectible trinket is from a needlework picture of Longfellow's home she completed. Mom loved poetry and was an avid reader. She and my brother,
Rasputin
, inspire me still.
I have a published form modification called the Rondel Grand Modified; it is located here:
http://www.poetrymagnumopus.com/forums/topic/2842-invented-forms-found-only-at-w...
Drop me a note by clicking on the "Contact Me" link above and let me know you stopped to visit.
Happy reading and write on!
Poetic Tides Through Time
#
908714
added
April 14, 2017 at 4:18pm
Restrictions:
None
Flying along, not equipped,
quick, as the Jetsons in their small bubble ship.
Alone, no jet pack hiding,
without any external device. Gliding
effortlessly on the wind,
hovering above small town I aged in
Soaring over shops, I roam
toward the streets, sailing lived path to my home.
Pleasing panoramic scene,
is a free floating, wistful melodic dream.

____________________________________________
Entry: April 14, 2017
Prompt: Superpower
For: Dew Drop Inn Poetry Workshop
Form: Silva de consonantes poem, stanzaic couplets,
any number; alternating syllabic lines; rhymed.
Syllabic Pattern: 7-11 7-11 7-11 7-11 7-11 etc.
Rhyme Pattern: Consonant full rhyme: aabbccdd,etc.

Poetry is when an emotion has found its thought and the thought has found words.~~Robert Frost

1
Like
•
Comment
•
View 3 comments
© Copyright 2017 tucknits (UN: tucknits at Writing.Com). All rights reserved.
tucknits has granted InkSpot.Com, its affiliates and its syndicates non-exclusive rights to display this work.