About This Author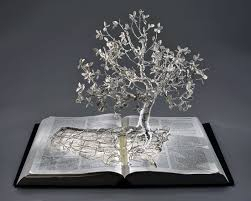 Hi there!
I'm a grandmother, a nursing educator, an avid knitter and an aspiring writer. I created this page for family and friends who expressed interest in reading my writing. It is mostly poetry with a few short stories sprinkled here and there .
The poem on this page is one my Mom favored. The collectible trinket is from a needlework picture of Longfellow's home she completed. Mom loved poetry and was an avid reader. She and my brother,
Rasputin
, inspire me still.
I have a published form modification called the Rondel Grand Modified; it is located here:
http://www.poetrymagnumopus.com/forums/topic/2842-invented-forms-found-only-at-w...
Drop me a note by clicking on the "Contact Me" link above and let me know you stopped to visit.
Happy reading and write on!
Poetic Tides Through Time
#
908909
added
April 13, 2017 at 10:05am
Restrictions:
None
Tonight...

The house is cleaned and I am headed to bed -
Ahhh - perhaps stay up and enjoy it instead?
The boys and my hubby are coming in late;
I'm tired tonight, wonder if I can stay awake?
No, the puppy and I, to dreamland will head…

…then comes morning

Your clothes lie on the floor, not in the hamper,
The house is cold; who forgot the fireplace damper?
What? No bathroom tissue paper on the roll?
Who couldn't change it before someone had to go?
The pup left shredded tissues on the carpeted floor
And pulled crumpled paper from the unlocked trash door.
Clean the house! is screaming loudly at me once more!

Bye!

What's that you ask, where am I headed afore?
A vacation! My plane is flying to the shore!!

____________________________________________
Entry: April 12, 2017
Prompt: Pet peeve
For: Dew Drop Inn Poetry Workshop
Form: Cinquain, Septain & Couplet
Syllabic Pattern: 12-11-12-11-12, etc.
Rhyme Pattern: Approximates iambic hexameter

Poetry is when an emotion has found its thought and the thought has found words.~~Robert Frost

3
Like
•
Comment
•
View 3 comments
© Copyright 2017 tucknits (UN: tucknits at Writing.Com). All rights reserved.
tucknits has granted InkSpot.Com, its affiliates and its syndicates non-exclusive rights to display this work.