About This Author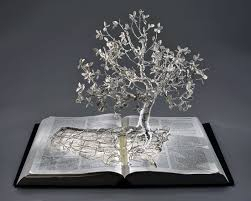 Hi there!
I'm a grandmother, a nursing educator, an avid knitter and an aspiring writer. I created this page for family and friends who expressed interest in reading my writing. It is mostly poetry with a few short stories sprinkled here and there .
The poem on this page is one my Mom favored. The collectible trinket is from a needlework picture of Longfellow's home she completed. Mom loved poetry and was an avid reader. She and my brother,
Rasputin
, inspire me still.
I have a published form modification called the Rondel Grand Modified; it is located here:
http://www.poetrymagnumopus.com/forums/topic/2842-invented-forms-found-only-at-w...
Drop me a note by clicking on the "Contact Me" link above and let me know you stopped to visit.
Happy reading and write on!
Poetic Tides Through Time
#
909024
added
April 14, 2017 at 3:40pm
Restrictions:
None

Baubles, trinkets tiny,
all gleam bright and pretty!
Would they not look shiny
soft draped across my arm?
Bits of beads tempt me with
their glitter and their charm!

A wristlet, a gold ring
and dangly earrings too!
Silver and gold flanked bling
of color, favored blue.
Trifles strike my fancy,
and land inside my stash,
of many charms, not few.

My bills of green shrink slim
but my trinkets grow from
baubles bought on a whim.
Perhaps I'll stow away
my final cash remains
for Nature's rainy day?

Yes, yes, NO more baubles I'll buy…
'cept this last one that caught my eye!

____________________________________________
Entry: April 13, 2017
Prompt: A secret joy
For: Dew Drop Inn Poetry Workshop
Form: Stanzaic, 6-7-6 , with closing couplet
Syllabic Meter:6 syllables each line; 8 syllable couplet
Rhyme Pattern: abacdc; efefghf; ijiklk.

Poetry is when an emotion has found its thought and the thought has found words.~~Robert Frost

1
Like
•
Comment
•
View 1 comment
© Copyright 2017 tucknits (UN: tucknits at Writing.Com). All rights reserved.
tucknits has granted InkSpot.Com, its affiliates and its syndicates non-exclusive rights to display this work.