Blog Calendar
About This Author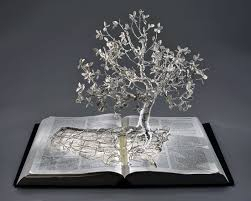 Hi there!
I'm a grandmother, a nursing educator, an avid knitter and an aspiring writer. I created this page for family and friends who expressed interest in reading my writing. It is mostly poetry with a few short stories sprinkled here and there .
The poem on this page is one my Mom favored. The collectible trinket is from a needlework picture of Longfellow's home she completed. Mom loved poetry and was an avid reader. She and my brother,
Rasputin
, inspire me still.
I have a published form modification called the Rondel Grand Modified; it is located here:
http://www.poetrymagnumopus.com/forums/topic/2842-invented-forms-found-only-at-w...
Drop me a note by clicking on the "Contact Me" link above and let me know you stopped to visit.
Happy reading and write on!
Poetic Tides Through Time
#909065 added April 15, 2017 at 8:22pm
Restrictions: None
Nights of restless red
full of Cappuccino love;
searing purple pain bled.

Noisy din of ringing teal;
Shades of sadness blue
in amber darkness peals.

Anger's orange blaze
leads to envy green and
spite of yellow's gaze.

Moments of golden haze,
abstracted susarrate color
buried in stark silence beige
of dour achromatic dolor...

emotion's estuary emptied.


Poetry is when an emotion has found its thought and the thought has found words.~~Robert Frost

1
Like
•
Comment
•
View 2 comments
© Copyright 2017 tucknits (UN: tucknits at Writing.Com). All rights reserved.
tucknits has granted InkSpot.Com, its affiliates and its syndicates non-exclusive rights to display this work.