About This Author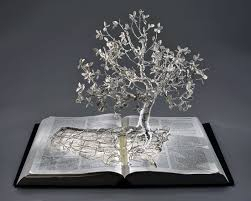 Hi there!
I'm a grandmother, a nursing educator, an avid knitter and an aspiring writer. I created this page for family and friends who expressed interest in reading my writing. It is mostly poetry with a few short stories sprinkled here and there .
The poem on this page is one my Mom favored. The collectible trinket is from a needlework picture of Longfellow's home she completed. Mom loved poetry and was an avid reader. She and my brother,
Rasputin
, inspire me still.
I have a published form modification called the Rondel Grand Modified; it is located here:
http://www.poetrymagnumopus.com/forums/topic/2842-invented-forms-found-only-at-w...
Drop me a note by clicking on the "Contact Me" link above and let me know you stopped to visit.
Happy reading and write on!
Poetic Tides Through Time
#
909399
added
April 18, 2017 at 7:00pm
Restrictions:
None
"Monday's child is fair of face";
"Monday, Monday, can't trust that day!"
Monday sayings fill our space,
"It's just another manic Monday!"

Transitional day is Monday;
Most dread the start of another week.
Takes us to work away from play;
It's fun on restful Sunday we seek

There's too much paper on my desk,
A pile of bills to go through;
Taxes to finish and poems to write,
Laundry and vacuuming too.

A sick dog in the family and
mucky relationship woes;
Post-Easter food fatigue – ('cept
macaroons) – I love those!

Cards to write to family
far away, and friends;
Did I mention laundry?
Yes - oh it never ends!

And my never-ending job search;
Must polish up my resume.
I have no hope though that
Anyone will hire me today.

Monday starts the week's activity-
Procrastination is my preferred
Proclivity!

____________________________________________
Entry: April 17, 2017
Prompt: A blue or manic Monday
For: Dew Drop Inn Poetry Workshop
Form: Quatrain, stanzaic poem, with triplet ending
Syllabic Pattern: 6 to 8 per line
Rhyme Pattern: abcb, etc.

Poetry is when an emotion has found its thought and the thought has found words.~~Robert Frost

2
Like
•
Comment
•
View 1 comment
© Copyright 2017 tucknits (UN: tucknits at Writing.Com). All rights reserved.
tucknits has granted InkSpot.Com, its affiliates and its syndicates non-exclusive rights to display this work.