About This Author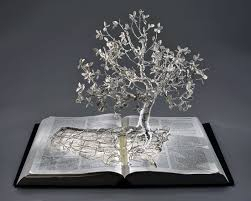 Hi there!
I'm a grandmother, a nursing educator, an avid knitter and an aspiring writer. I created this page for family and friends who expressed interest in reading my writing. It is mostly poetry with a few short stories sprinkled here and there .
The poem on this page is one my Mom favored. The collectible trinket is from a needlework picture of Longfellow's home she completed. Mom loved poetry and was an avid reader. She and my brother,
Rasputin
, inspire me still.
I have a published form modification called the Rondel Grand Modified; it is located here:
http://www.poetrymagnumopus.com/forums/topic/2842-invented-forms-found-only-at-w...
Drop me a note by clicking on the "Contact Me" link above and let me know you stopped to visit.
Happy reading and write on!
Poetic Tides Through Time
#
909461
added
April 20, 2017 at 10:59am
Restrictions:
None
It was an idyllic compact family shot;
Two young children, two dogs, smiling husband and wife.
Pictures belied changes occurring behind scenes
Contrite moments trailed from his alcoholic fights.

Decisions were made to change their family life
She raised their children; alcohol called him daily
He drank more, not less; he loved his girls to the end.
She wonders if she could have rescued him that day.

She rued her words: "No, take a taxi; I can't come;"
Three months later he expired all alone, sickly.
She faced her regrets alone in her children's grief
Her haunting dream is his soul's farewell reminder.

____________________________________________
Entry: April 20, 2017
Prompt: A lingering fear or regret
For: Dew Drop Inn Poetry Workshop
Form: Grossblank and Iambic Hexameter is composed
of 12 lines of blank verse
Syllabic Pattern: 12
Rhyme Pattern: Unrhymed

Poetry is when an emotion has found its thought and the thought has found words.~~Robert Frost

1
Like
•
Comment
•
View 1 comment
© Copyright 2017 tucknits (UN: tucknits at Writing.Com). All rights reserved.
tucknits has granted InkSpot.Com, its affiliates and its syndicates non-exclusive rights to display this work.