Blog Calendar
About This Author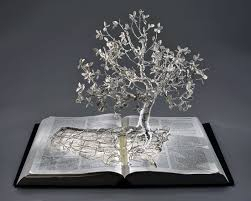 Hi there!
I'm a grandmother, a nursing educator, an avid knitter and an aspiring writer. I created this page for family and friends who expressed interest in reading my writing. It is mostly poetry with a few short stories sprinkled here and there .
The poem on this page is one my Mom favored. The collectible trinket is from a needlework picture of Longfellow's home she completed. Mom loved poetry and was an avid reader. She and my brother,
Rasputin
, inspire me still.
I have a published form modification called the Rondel Grand Modified; it is located here:
http://www.poetrymagnumopus.com/forums/topic/2842-invented-forms-found-only-at-w...
Drop me a note by clicking on the "Contact Me" link above and let me know you stopped to visit.
Happy reading and write on!
Poetic Tides Through Time
#909592 added April 22, 2017 at 9:52am
Restrictions: None
This feels like home, it feels so right
I want to write in the dead of night
I'd rather write than eat or drink
Breaths grow cold, my life on the brink.

This newfound gift, expressions cloy
With sweet words to express my joy.
Truth be told, it's been with me long
In many forms, poem and song.

Writing is constant in my life
Loves gained and lost, writing through strife.
Of elusive love I penned verse too,
Hoping to find someone like you.

As my approaching sunset years
Fay veiled by death's encroaching fears,
Creep into my life, end time's 'someday'-
I'll write you love- somehow, someway!

____________________________________________
Entry: April 21, 2017
Prompt: A coming of age poem
For: Dew Drop Inn Poetry Workshop
Form: Quatrain, stanzaic
Syllabic Pattern: 8 (Iambic tetrameter)
Rhyme Pattern: aabb, etc.

Poetry is when an emotion has found its thought and the thought has found words.~~Robert Frost

2
Like
•
Comment
•
View 1 comment
© Copyright 2017 tucknits (UN: tucknits at Writing.Com). All rights reserved.
tucknits has granted InkSpot.Com, its affiliates and its syndicates non-exclusive rights to display this work.