Blog Calendar
About This Author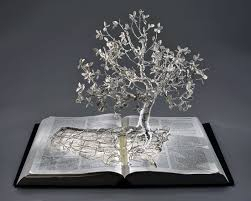 Hi there!
I'm a grandmother, a nursing educator, an avid knitter and an aspiring writer. I created this page for family and friends who expressed interest in reading my writing. It is mostly poetry with a few short stories sprinkled here and there .
The poem on this page is one my Mom favored. The collectible trinket is from a needlework picture of Longfellow's home she completed. Mom loved poetry and was an avid reader. She and my brother,
Rasputin
, inspire me still.
I have a published form modification called the Rondel Grand Modified; it is located here:
http://www.poetrymagnumopus.com/forums/topic/2842-invented-forms-found-only-at-w...
Drop me a note by clicking on the "Contact Me" link above and let me know you stopped to visit.
Happy reading and write on!
Poetic Tides Through Time
#909635 added April 22, 2017 at 11:46am
Restrictions: None
"Two-ty toot two" …
Dad would always say at 2:22 each day.
I can't help but see the clock at this hour;
He speaks to me from his bell tower.

Often as I casually eye the clock,
I smile to myself, always a little shock
to see 2:22– and think of Dad
who daily noted, (a hint sad,)
the same passing of time-
everyday,

Each time, he made it seem like
a new unusual event, a psych;
He and I, we both knew the truth;
I played along, wistful coy youth
Besides, it was more fun that way
and he expected me to play.

His blue eyes would twinkle,
his grin wore a lopsided crinkle,
but always sincere and serious
and yet, subtlety mysterious;
as if he discovered an ocean
and loathe to share the notion-
his secret.

Dad, I look for those silly two's;
"Two-ty toot two…." sends new
treasured greetings from you.
____________________________________________
Entry: April 22, 2017
Prompt: Two of something, doubleness
For: Dew Drop Inn Poetry Workshop
Form: Stanzaic
Syllabic Meter: 8,9; not consistent
Rhyme Pattern: aabbx,etc; irregular

Comentary
▼
Poetry is when an emotion has found its thought and the thought has found words.~~Robert Frost

1
Like
•
Comment
•
View 6 comments
© Copyright 2017 tucknits (UN: tucknits at Writing.Com). All rights reserved.
tucknits has granted InkSpot.Com, its affiliates and its syndicates non-exclusive rights to display this work.