About This Author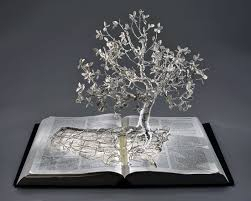 Hi there!
I'm a grandmother, a nursing educator, an avid knitter and an aspiring writer. I created this page for family and friends who expressed interest in reading my writing. It is mostly poetry with a few short stories sprinkled here and there .
The poem on this page is one my Mom favored. The collectible trinket is from a needlework picture of Longfellow's home she completed. Mom loved poetry and was an avid reader. She and my brother,
Rasputin
, inspire me still.
I have a published form modification called the Rondel Grand Modified; it is located here:
http://www.poetrymagnumopus.com/forums/topic/2842-invented-forms-found-only-at-w...
Drop me a note by clicking on the "Contact Me" link above and let me know you stopped to visit.
Happy reading and write on!
Poetic Tides Through Time
#
909645
added
April 23, 2017 at 10:33am
Restrictions:
None
An English sonnet with structured meter
Is the direction for this sunny day
Sadly, I can't write a centimeter
Of profound sentiment these words won't say.

Trying to write feelings wont to express,
Action words leap and bounce upon my paper.
Writing through the night till dawn breaks moonless,
Until the poem fast becomes a caper.

I'll pen my verses with creative care;
From the start, I vow this sad grey saga
Will tell a story that will end somewhere
Or as fate destined, fade like the quagga.

A story poem quite fits this sonnet
If I add nine voices, 'tis a nonet!

____________________________________________
Entry: April 23, 2017
Prompt: A sonnet
For: Dew Drop Inn Poetry Workshop
Form: An English sonnet is 14 lines; has 3 quatrains
and an ending couplet with a pivot.The couplet plays
a pivotal role, usually arriving in the form
of a conclusion, amplification, or even refutation
of the previous three stanzas, often
creating an epiphanic quality to the end.
Syllabic Pattern: Iambic pentameter
Rhyme Pattern: abab, cdcd, efef, gg

Poetry is when an emotion has found its thought and the thought has found words.~~Robert Frost

2
Like
•
Comment
•
View 6 comments
© Copyright 2017 tucknits (UN: tucknits at Writing.Com). All rights reserved.
tucknits has granted InkSpot.Com, its affiliates and its syndicates non-exclusive rights to display this work.