About This Author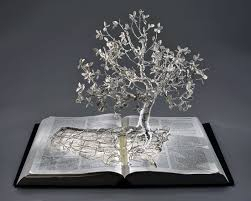 Hi there!
I'm a grandmother, a nursing educator, an avid knitter and an aspiring writer. I created this page for family and friends who expressed interest in reading my writing. It is mostly poetry with a few short stories sprinkled here and there .
The poem on this page is one my Mom favored. The collectible trinket is from a needlework picture of Longfellow's home she completed. Mom loved poetry and was an avid reader. She and my brother,
Rasputin
, inspire me still.
I have a published form modification called the Rondel Grand Modified; it is located here:
http://www.poetrymagnumopus.com/forums/topic/2842-invented-forms-found-only-at-w...
Drop me a note by clicking on the "Contact Me" link above and let me know you stopped to visit.
Happy reading and write on!
Poetic Tides Through Time
#
910231
added
May 13, 2017 at 9:36am
Restrictions:
None
Triskaidekaphobia describes a fear
Of the number 13, so I hear
I've found it in a headline today
As Triskaidekatrumpia – another way
To describe the fear sweeping the nation
Of the Butterscotch Fog's celebration
For his ICE agents' successful deportations
And his sweeping ban on new immigration.

His successes are few, he has had hiccups
But in his game of golf, he hails the cup
His ban was barred by a Federal judge
Who Trump disliked and thought a pudge.
His healthcare reform was heartless and evil
People revolted and he hid like a weevil
Sent Ryan to talk to the nation and explain
He was hiding, his hatred of losing, his pain.

Blowing things up has been his one success
Of this accomplishment, I do not jest
It's causing the fear that's sweeping the nation
Triskaidekatrumpia is in battle formation
Folks armed with words, planes armed with bombs
For both, Donald Trump has sounded alarm
Battles right and left, bombs on the ground
The heart of our nation is nowhere to be found.

He marches 'cross regulatory and services land
Continues destroying work from Obama's hand
His latest announcement has me in tears
Setting us back at least fifty years
To ensure Melania remains first in the land,
Make room for Ivanka's unknown child plan,
Michelle's initiatives were promptly banned;
Trump represses girls' education like the Taliban.

Healthy school lunches are threatening him
He might have a populace he could not win.
"Letting Girls Learn" abuses the federal dollar,
And physical programs let children holler
Too loud for Trump to stand; he's in misery
Watching children exercise, being healthy.
Instead he'll meet with the tyrannical screener
Of a skinny nation for the scoop on leaner.

Triskaidekatrumpia spread worse than I thought
Fear of the Donald ties our stomachs in knots.
Poetry is when an emotion has found its thought and the thought has found words.~~Robert Frost

© Copyright 2017 tucknits (UN: tucknits at Writing.Com). All rights reserved.
tucknits has granted InkSpot.Com, its affiliates and its syndicates non-exclusive rights to display this work.