About This Author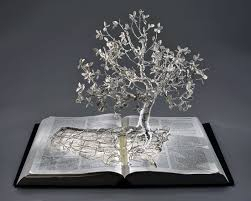 Hi there!
I'm a grandmother, a nursing educator, an avid knitter and an aspiring writer. I created this page for family and friends who expressed interest in reading my writing. It is mostly poetry with a few short stories sprinkled here and there .
The poem on this page is one my Mom favored. The collectible trinket is from a needlework picture of Longfellow's home she completed. Mom loved poetry and was an avid reader. She and my brother,
Rasputin
, inspire me still.
I have a published form modification called the Rondel Grand Modified; it is located here:
http://www.poetrymagnumopus.com/forums/topic/2842-invented-forms-found-only-at-w...
Drop me a note by clicking on the "Contact Me" link above and let me know you stopped to visit.
Happy reading and write on!
Moments of Memories
#
924878
added
December 3, 2017 at 10:50pm
Restrictions:
None
She is a pint sized dynamo. Tumbles of curls and big blue eyes. She watches the scoreboard. She WANTS those 9's to flash on the scoreboard. An accumulation of nine's tells her she has reached that magic number she has been striving for all through this competitive season, a 36.



Despite her young age, she is determined to master the vault. She runs like a child possessed; there is a new look of grit and determination on her face. She is focused. Focused on nothing but that vault in front of her. There is a seriousness to this run we have not witnessed before. In an instant she is airborne and over the vault, landing on two feet, taking a slight step. She smiles and salutes.

She wants to win - or at least see that 9! She knows this one was good!


© Copyright 2017 tucknits (UN: tucknits at Writing.Com). All rights reserved.
tucknits has granted InkSpot.Com, its affiliates and its syndicates non-exclusive rights to display this work.