About This Author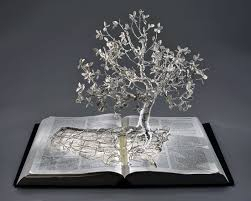 Hi there!
I'm a grandmother, a nursing educator, an avid knitter and an aspiring writer. I created this page for family and friends who expressed interest in reading my writing. It is mostly poetry with a few short stories sprinkled here and there .
The poem on this page is one my Mom favored. The collectible trinket is from a needlework picture of Longfellow's home she completed. Mom loved poetry and was an avid reader. She and my brother,
Rasputin
, inspire me still.
I have a published form modification called the Rondel Grand Modified; it is located here:
http://www.poetrymagnumopus.com/forums/topic/2842-invented-forms-found-only-at-w...
Drop me a note by clicking on the "Contact Me" link above and let me know you stopped to visit.
Happy reading and write on!
Moments of Memories
#
924912
added
December 4, 2017 at 11:37am
Restrictions:
None
Small moments leave big memories
" Grams, Penn State just scored!"

That important missive came from my 10 year old sports aficionado. He was comfortably cradled by my blue recliner and focused on the football game. From the kitchen I sprinted to see the replay.

Inwardly smiling, I scanned the room and noted his Dad and his sister comfortably lounging, taking in their environment. All were waiting for lunch, which ranged from chili to waffles to sweet and sour chicken or some combination of all the choices.

In that moment, with my pint-sized play watcher keeping tabs on my favorite team and Saquan's exploits, I felt very blessed. Grateful for family, who filled my home with love and warmth. Grateful for company and grateful for time to share together.

Weekend family time ~ living the life!

Poetry is when an emotion has found its thought and the thought has found words.~~Robert Frost

© Copyright 2017 tucknits (UN: tucknits at Writing.Com). All rights reserved.
tucknits has granted InkSpot.Com, its affiliates and its syndicates non-exclusive rights to display this work.