Blog Calendar
About This Author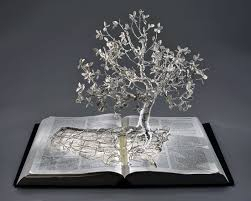 Hi there!
I'm a grandmother, a nursing educator, an avid knitter and an aspiring writer. I created this page for family and friends who expressed interest in reading my writing. It is mostly poetry with a few short stories sprinkled here and there .
The poem on this page is one my Mom favored. The collectible trinket is from a needlework picture of Longfellow's home she completed. Mom loved poetry and was an avid reader. She and my brother,
Rasputin
, inspire me still.
I have a published form modification called the Rondel Grand Modified; it is located here:
http://www.poetrymagnumopus.com/forums/topic/2842-invented-forms-found-only-at-w...
Drop me a note by clicking on the "Contact Me" link above and let me know you stopped to visit.
Happy reading and write on!
Poetic Tides Through Time
#937403 added July 4, 2018 at 12:45pm
Restrictions: None
July 4th Expectations - Dashed
Happy Independence Day to all!
Wednesday is an odd day for July 4th. You don't quite know how to celebrate or what to do with it. You worry about being up too late watching fireworks to get up for work on Thursday. And if you do fireworks on the 3rd, you'll be off by a day.

Here in Denver, that dilemma was solved for us through a fire ban. With 9 fires burning in the state, 106 homes (last count) and countless structures lost, fireworks carry a hefty fine this year. Permitted fire shows are allowed, but many venues canceled due to the fire risk. It is, without a doubt, the quietest 4th of July in my lifetime!

Our July 4th expectations were dashed but the rationale is sound. The lack of rain here and the number of fires in the state make any use of open fires a huge risk to life and limb for all. On the flip side, my dogs are chilled and happy!


Poetry is when an emotion has found its thought and the thought has found words.~~Robert Frost

© Copyright 2018 tucknits (UN: tucknits at Writing.Com). All rights reserved.
tucknits has granted InkSpot.Com, its affiliates and its syndicates non-exclusive rights to display this work.