About This Author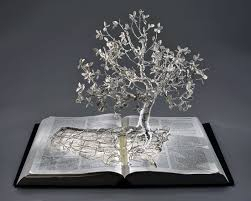 Hi there!
I'm a grandmother, a nursing educator, an avid knitter and an aspiring writer. I created this page for family and friends who expressed interest in reading my writing. It is mostly poetry with a few short stories sprinkled here and there .
The poem on this page is one my Mom favored. The collectible trinket is from a needlework picture of Longfellow's home she completed. Mom loved poetry and was an avid reader. She and my brother,
Rasputin
, inspire me still.
I have a published form modification called the Rondel Grand Modified; it is located here:
http://www.poetrymagnumopus.com/forums/topic/2842-invented-forms-found-only-at-w...
Drop me a note by clicking on the "Contact Me" link above and let me know you stopped to visit.
Happy reading and write on!
A-mused
To ponder, to dream, to ruminate and to meditate is to muse, I recalled, footsteps crunching. Embracing my realization, I watch amazed as a circular, shiny wood stump mysteriously starts to glow brighter. Could it be…..I wonder…..is this a gathering spot?

Light burst from the circular wood stump. In its golden glow fly small winged woodland creatures, gleefully sunbathing, bouncing within the light beams. The muses are absorbing radiant light energy! Sparkling and twinkling as they dance delightedly, my gaze is mesmerized.

Laughing and smiling at their antics, I reflectively consider this parenthetical idea: musing near a muse is a-musing!


Word Count: 100

tuc
12/1/2015



Information

▼
© Copyright 2015 tucknits (tucknits at Writing.Com). All rights reserved.
InkSpot.Com, its affiliates and syndicates have been granted non-exclusive rights to display this work.