About This Author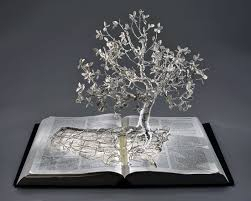 Hi there!
I'm a grandmother, a nursing educator, an avid knitter and an aspiring writer. I created this page for family and friends who expressed interest in reading my writing. It is mostly poetry with a few short stories sprinkled here and there .
The poem on this page is one my Mom favored. The collectible trinket is from a needlework picture of Longfellow's home she completed. Mom loved poetry and was an avid reader. She and my brother,
Rasputin
, inspire me still.
I have a published form modification called the Rondel Grand Modified; it is located here:
http://www.poetrymagnumopus.com/forums/topic/2842-invented-forms-found-only-at-w...
Drop me a note by clicking on the "Contact Me" link above and let me know you stopped to visit.
Happy reading and write on!
Gia
Big brown eyes, soft brown curls
In Princess dress gently twirls
Shy smile, rest awhile
Warrior Princess Gia

Dolphins swim, girl grins
Her jammies snug feet in;
Toes toasty warm in winter,
Warrior Princess Gia

Old Maid, yummy juice
Food tasting like cardboard
Not that this will stop
Warrior Princess Gia

Noisy machines for medicine
Clear lines of fluids run
Big brown eyes, wispy tendrils
Warrior Princess Gia

Rest awhile, there's your smile
Your fight is just beginning
Drop sick cells with your sword
Warrior Princess Gia.
© Copyright 2017 tucknits (tucknits at Writing.Com). All rights reserved.
InkSpot.Com, its affiliates and syndicates have been granted non-exclusive rights to display this work.